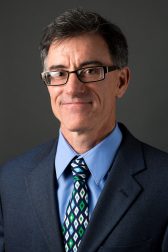 James McDonough
Information Services
EDUCATION CREDENTIALS:
BA
AREAS OF FOCUS:
Employment Policies and Handbooks, HR Services, Training/Trainer, Workplace Diversity, Equity, and Inclusion
INDUSTRIES SERVED:
Public Administration
James McDonough, Denver native, loves hiking and camping in the mountains with his family, cycling, and the local arts scene. A graduate of the University of Colorado-Boulder, James has worked in the public sector with workforce development and higher education, and in the private sector in HR and business management. As an HR Research Consultant with Employers Council, he writes guidance articles and leverages experience and research to consult with employers on their practices. James conducts presentations and trainings on HR compliance, organizational effectiveness and business management topics to support Employers Council members in becoming "Effective, successful employers".