Labor Relations
Regardless of whether your workforce is unionized, labor laws affect your relationship with your employees. For employers without a unionized workforce, Employers Council is here to help you understand what you can legally say and do to avoid unfair labor practice charges from the National Labor Relations Board. For our members and clients whose workforces are unionized, Employers Council is here to help. We offer the services of a traditional law firm, but at rates you won't find anywhere else. With Employers Council, our clients receive detailed advice and representation on all labor-relations matters, from contract negotiations, to unfair labor practice charges, to arbitrations.
Advice and Counsel for Unionized and Non-Union Employers
Employers Council helps non-union employers with all aspects of navigating the complex practice area of Labor Law. Some of our services include:
Union avoidance training and consulting
Crafting responses to union organizing drives, including anti-union campaigns aimed at preserving union-free status
Union election consulting and advice
Representation before the National Labor Relations Board on unfair labor practice charges, election challenges, and other dispute resolution
For our clients who are unionized, Employers Council can help with day-to-day labor support, including:
Contract administration, interpretation, and union management
Collective bargaining agreement reviews to determine at-risk language
Training on how to manage in a unionized environment
Understanding your collective bargaining agreement
Just cause discipline and terminations
Advice on lay-offs, progressive discipline, termination, and just cause
Collective bargaining negotiations
Representation before the NLRB on unfair labor practice charges and other disputes
Consulting on labor unrest
Advice on grievances and representation at arbitrations or alternative dispute resolution
Our Labor Relations Services
Advice and Counsel from a Labor Attorney
Contract Bargaining
Unfair Labor Practice Charges
Grievances and Arbitrations
Union Avoidance
Manager Training
We hired a new employee who is trying to organize the employees — what can we do?
Be very careful. Union "salts" are paid union employees who are hired to infiltrate union-free organizations. If you unjustly terminate or discipline a potential union salt, you are at risk of an unfair labor practice charge, which can also impact a union election. Call a Labor Attorney before taking any action against a potential union salt.
Employees at our union-free workplace seem unhappy, and morale is low. There is no discussion of unionization, but we want to reach out to them. What can we legally say to our employees in addressing concerns?
Once a union is at your door, you are more constrained in what you can and can't say to employees about addressing grievances, fixing issues, etc. The Labor Relations attorneys at Employers Council can work with you both in training your supervisors and managers and consulting with you on how to best address employee unrest and increase your chances of remaining union-free.
Find the Training You Need
Employers Council offers a broad range of innovative training options to help your organization develop your employees. Employees can select classes from our catalog of offerings or contact us to learn more about tailoring our training programs for private group training designed to meet your specific business needs and priorities.
FEATURED CONTENT
Employers's Guide to Diversity, Equity, and Inclusion Strategy
Societal and economic changes are challenging employers to create a workplace where all employees contribute at their highest level of performance. Learn how to build a strategy that leverages diversity, equity, and inclusion to support organizational objectives.
Download Now
Our Members Include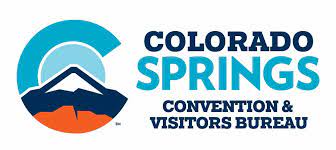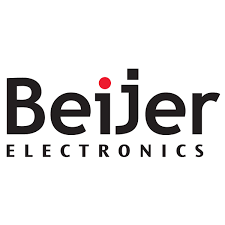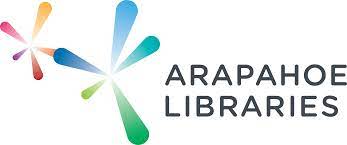 I attended the harassment prevention workshop put on by Employers Council, and I wanted to share my praise for the presenter. I was skeptical about whether I would learn anything I didn't already know, but she presented the information in thought-provoking and nuanced ways. She answered questions well and had us do an activity that enlivened the presentation. As an academic, I particularly appreciated the way that she was able to address the issues intellectually and not simply give us an "information dump." Anyway, I was impressed with what I expected to be a boring presentation. - Professor, Regis University
Our handbook needed to be updated. We had done minor revisions over the years, but more policies than we needed crept into the handbook over time. I wanted to keep what was important and get rid of the rest. I sent my handbook to Employers Council and staff went through all of the policies to first let me know what could be eliminated, and what needed to change in order to bring it up to date. The best thing was that this is part of my full membership dues, so there was no charge for this. I send in my handbook every one or two years for a tune up, so it reflects current laws and stays streamlined.
As I faced some difficult employee problems over the years, I knew that I could reach out to Employers Council and get some good solid advice in how to handle a situation. In the 20 years if have been working in HR I don't believe I was ever given bad advice. I may not have always agreed with what the counsel was, but I never put myself or the company in a compromising position by following your advice and recommendations.
Being able to reach out to someone on the Member Experience Team when something comes up and we're just not sure how to handle it is amazing. We have help just a phone call or an email away, and everyone that we have worked with has been so responsive, understanding, and helpful.
Who We Serve
Employers Council is dedicated to helping HR professionals, executives, legal teams, and other professions across a broad array of employment law, compliance, and HR needs. We serve organizations of all sizes and all industries, and our membership options are designed to custom-fit your size and needs. We also provide a broad range of specialized legal services, training, coaching, and outsourced HR services to help your organization build an exceptional workplace.
Benefits of Membership
Founded over 80 years ago, Employers Council has a team of nearly 200 licensed attorneys, trainers, coaches and seasoned HR professionals on staff to help you get the most out of your membership, Our membership options give you choices and equip you with  easy and fast access to the resources you need to make informed business decisions.
Other Services You May Be Interested In
Affirmative Action
The goal of an Affirmative Action plan is to promote equality and diversity in the workplace. By taking deliberate steps to identify underserved communities and make outreach to those communities, employers can make good faith progress towards creating a workforce that looks like its surrounding communities, while promoting an atmosphere of equal employment opportunity.
Pay Equity
Equal pay for equal work is the law, but with each state and regulator defining equal work differently, it can be difficult for employers to know if they are in compliance.
HR Services
From hiring and training to culture and career transitions, we can help you navigate the complex Human Resources landscape. You'll receive guidance from top experts in the field focused on HR tools and best practices specific to your company's needs.
Helping Employers Across the Country from Our Office Locations
Let's Connect
Our team will help you find the solution you need, whether it's membership, training, pay as you go services or benchmark data.