Administrative Representation
Administrative Representation
Employers Council's legal services team provides employers experienced, practical and cost-effective representation in employment related administrative proceedings. With the myriad of laws at both the state and federal level, an employer is always subject to an inquiry by a government agency which often involves an investigation and administrative proceeding. This can be a daunting prospect for an employer given the substantial hard and soft costs associated with these types of government proceedings. Employers Council's attorneys have successfully represented members before government agencies on a broad variety of claims including employment discrimination, harassment, retaliation and wage & hour claims. Exclusively representing management in these types of agency inquiries, our legal team serves the full spectrum of organizations including large international corporations, medium and small businesses, not-for-profits, and public sector entities.
EEOC & State Fair Employment Practices Agencies (FEPA)
Discrimination, harassment, and retaliation claims can generally be brought before a number of federal, state, or local government agencies with jurisdiction to enforce equal employment opportunity (EEO) laws. Employers Council's attorneys have successfully represented organizations throughout the country on EEO related matters including claims based on race, sex, national origin, age, religion, pregnancy, sexual orientation, transgender status, gender identity and other protected classes under Title VII of the Civil Rights Act of 1964, the Age Discrimination in Employment Act (ADEA), the Americans with Disabilities Act (ADA), the Older Workers Benefit Protection Act (OWBPA), and the Uniformed Services Employment and Reemployment Rights Act (USERRA).
Unlike litigation, the best strategy at the agency level often differs from the approach in a courtroom. Employers Council's attorneys have the experience to help members navigate these challenging differences. Our legal team can assist organizations throughout all steps of the administrative process including the investigation, mediation, the drafting of a position statement, a conciliation, and settlement.
State and Federal Wage Laws Investigations
With the bevy of state and federal wage laws, employers face increased scrutiny and regulation with respect to compliance in this constantly changing area of employment law. Employers Council's attorneys have extensive experience representing employers under the Fair Labor Standards Act and state laws regarding wages, discretionary pay, overtime, rest breaks and exempt status. Our legal team has successfully represented organizations before the Department of Labor (DOL) and related state agencies in audits and investigations related to misclassifications, unpaid wage and overtime claims, recordkeeping obligations, unpaid meal breaks, vacation pay claims, and other employee benefit related claims.
Administrative Representation FAQs
Why must an employee generally file an EEO related claim with the Equal Employment Opportunity Commission (EEOC) or the state related equivalent of the EEOC (e.g., the Colorado Civil Rights Division)?
Most anti-discrimination statutes such as Title VII of the Civil Rights Act of 1964, the Americans with Disabilities Act (ADA) and the Age Discrimination in Employment Act (ADEA), require employees to exhaust their administrative remedies before filing a lawsuit. This administrative exhaustion requirement is generally intended to curb employment related litigation matters and obviate the cost and time of full-fledged litigation. Notwithstanding some exceptions, a state or federal agency must investigate the employee's claims which come in the form of a formal charge filed with the agency. If administrative charges are effectively handled, they can often be dismissed or settled. Employers Council's employment attorneys work together with its members throughout this administrative process to evaluate the strengths and weakness of an employee's claim and determine the best approach to a successful resolution of the matter.
What types of EEO claims are addressed by the Equal Employment Opportunity Commission (EEOC) or the state related equivalent of the EEOC (e.g., the Colorado Civil Rights Division)?
As the law of EEO has expanded greatly, the EEOC and/or a FEPA (a state Fair Employment Practices Agency) can investigate a broad spectrum of complaints of discrimination in employment based on race, color, religious creed, age, sex, pregnancy, sexual harassment, marital status, national origin, ancestry, present or past mental disability, mental or learning disability, physical disability, genetic information, and sexual orientation. Employer Council's legal services team provides counsel for these types of claims, while also helping employers navigate through this challenging administrative process.
What is a position statement?
In the event a mediation or settlement is not obtainable between the employee and employer, an employer must generally file a position statement (and supporting documentation requests) in response to an employee's charges filed with the EEOC or the state related equivalent of the EEOC (e.g., the Colorado Civil Rights Division). Generally, the position statement is an employer's first chance to formally provide the agency its side of the story while also asserting its legal defenses to the employee's claims. The Employers Council's legal team has extensive experience in the preparation and drafting of these critical documents, which can often be the difference between a winning or losing case.
What can trigger state or federal wage law audit or investigation?
Unfortunately, there are number of ways an employer may be subject to a government agency audit or investigation. An irate employee complaint, an anonymous tip, or even a random audit by the government agency itself can result in an inquiry which can lead to substantial soft and hard costs for an organization. Employers Council's attorneys bring the knowledge and practical experience in resolving these types of difficult and costly matters.
What types of wage hour claims are pursued by federal and state government agencies?
Federal and state government agencies such as the Depart of Labor (DOL) or the Colorado Department of Labor and Employment (CDLE) can inquire into the myriad of wage and hour laws an organization must comply with including an employer's obligations to pay minimum wage, overtime, exempt misclassifications, record-keeping obligations, unpaid breaks, unpaid vacation pay claims, and other employee benefit-related claims. While every case is quite different and facts dictate the results, Employers Council's attorneys have the experience and solutions-driven approach to assist in guiding your organization through this often burdensome process while overcoming its many legal hurdles.
Find the Training You Need
Employers Council offers a broad range of innovative training options to help your organization develop your employees. Employees can select classes from our catalog of offerings or contact us to learn more about tailoring our training programs for private group training designed to meet your specific business needs and priorities.
FEATURED CONTENT
Employers's Guide to Diversity, Equity, and Inclusion Strategy
Societal and economic changes are challenging employers to create a workplace where all employees contribute at their highest level of performance. Learn how to build a strategy that leverages diversity, equity, and inclusion to support organizational objectives.
Download Now
Our Members Include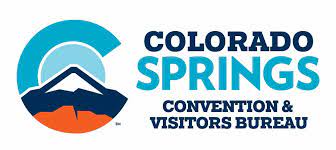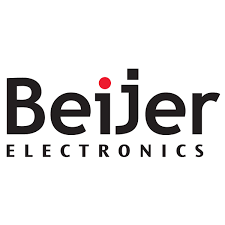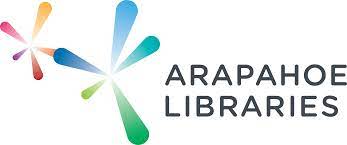 I attended the harassment prevention workshop put on by Employers Council, and I wanted to share my praise for the presenter. I was skeptical about whether I would learn anything I didn't already know, but she presented the information in thought-provoking and nuanced ways. She answered questions well and had us do an activity that enlivened the presentation. As an academic, I particularly appreciated the way that she was able to address the issues intellectually and not simply give us an "information dump." Anyway, I was impressed with what I expected to be a boring presentation. - Professor, Regis University
Our handbook needed to be updated. We had done minor revisions over the years, but more policies than we needed crept into the handbook over time. I wanted to keep what was important and get rid of the rest. I sent my handbook to Employers Council and staff went through all of the policies to first let me know what could be eliminated, and what needed to change in order to bring it up to date. The best thing was that this is part of my full membership dues, so there was no charge for this. I send in my handbook every one or two years for a tune up, so it reflects current laws and stays streamlined.
As I faced some difficult employee problems over the years, I knew that I could reach out to Employers Council and get some good solid advice in how to handle a situation. In the 20 years if have been working in HR I don't believe I was ever given bad advice. I may not have always agreed with what the counsel was, but I never put myself or the company in a compromising position by following your advice and recommendations.
Being able to reach out to someone on the Member Experience Team when something comes up and we're just not sure how to handle it is amazing. We have help just a phone call or an email away, and everyone that we have worked with has been so responsive, understanding, and helpful.
Who We Serve
Employers Council is dedicated to helping HR professionals, executives, legal teams, and other professions across a broad array of employment law, compliance, and HR needs. We serve organizations of all sizes and all industries, and our membership options are designed to custom-fit your size and needs. We also provide a broad range of specialized legal services, training, coaching, and outsourced HR services to help your organization build an exceptional workplace.
Benefits of Membership
Founded over 80 years ago, Employers Council has a team of nearly 200 licensed attorneys, trainers, coaches and seasoned HR professionals on staff to help you get the most out of your membership, Our membership options give you choices and equip you with  easy and fast access to the resources you need to make informed business decisions.
Other Services You May Be Interested In
Legal Services
The employment relationship is regulated by a complex web of federal, state, and local law which demands that organizations stay abreast of this dynamic legal landscape.
Workplace Investigations
Practical guidance and training on conducting in-house investigations, plus a team of experienced professionals ready to help when the worst issues emerge.
Strategic Planning
Our skilled facilitators at Employers Council can work with you to ensure a smooth strategic planning process.
Helping Employers Across the Country from Our Office Locations
Let's Connect
Our team will help you find the solution you need, whether it's membership, training, pay as you go services or benchmark data.