Human Resources Consulting
& Outsourcing for Employers
Everyday efficiencies and long-term strategies to help you focus on the core of your business.
From hiring and training to culture and career transitions, we can help you navigate the complex Human Resources landscape. You'll receive guidance from top experts in the field focused on HR tools and best practices specific to your company's needs.
GET THE HR SUPPORT YOU NEED
Whether you're hiring new talent, developing leaders, or managing compliance issues, Employers Council can help you confidently tackle any Human Resources challenge. Members get access to expert guidance and resources, with pay as you go services available to make HR management much easier.
Pay As You Go Services
Employers Council offers a wide variety of services around Human Resources, available for purchase by both members and non-members. Members receive special member pricing on all pay as you go services.
Some of our most popular HR solutions and services include:
HR Services FAQs
What types of HR questions can I get help with?
Our HR Consultants are happy to address questions of varying complexity on a number of HR topics, such as:
Benefits
Performance Management
Payroll
Paid Time Off
Recruiting & Hiring
Employee Engagement & Retention
Employee Onboarding
Workers Compensation
Planning
What is Workforce Planning?
Workforce planning is the process an organization uses to evaluate its current workforce and identify what it must do to prepare for future staffing needs. Our HR professionals can help you determine the best approach for your organization's planning process.
How do you define performance management?
Aspects of performance management include setting clear performance goals, providing regular, ongoing feedback and coaching, and for many employers— a formal review process. We offer training, consulting, and resources to help you develop the right process for your organization.
We often struggle with how to address difficult employee behavior issues. Can Employers Council help?
Yes! It is important to focus on job-related behaviors that an employee needs to demonstrate and to clearly articulate the behaviors that are not acceptable.  Additionally, conversations to address behavior issues are more successful when we are able to provide the employee with specific examples of the desired behavior contrasted with the unacceptable behavior.  We can help you create a discussion plan, so you have less anxiety about the meeting, and decide on the best ways to follow-through and hold employees accountable to needed changes!
What is involved in HR compliance?
Organizations are tasked with an ever-expanding list of state, federal, and local laws that impact their businesses and employees, touching all areas of the employee life-cycle. Laws inform how we recruit, manage, compensate, protect, and separate from our employees. Most employment laws are designed to protect employees from inappropriate business practices. It is critical that organizations regularly identify and implement policies and procedures that help ensure that individual and organizational behaviors demonstrate a commitment to fully comply with those laws and to create the best working environment possible.
Let the Employers Council's team of professionals help you understand new and existing laws, review related policies, and help you stay in compliance.
Find the Training You Need
Employers Council offers a broad range of innovative training options to help your organization develop your employees. Employees can select classes from our catalog of offerings or contact us to learn more about tailoring our training programs for private group training designed to meet your specific business needs and priorities.
FEATURED CONTENT
Employers's Guide to Diversity, Equity, and Inclusion Strategy
Societal and economic changes are challenging employers to create a workplace where all employees contribute at their highest level of performance. Learn how to build a strategy that leverages diversity, equity, and inclusion to support organizational objectives.
Download Now
Our Members Include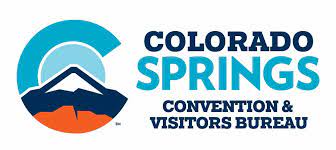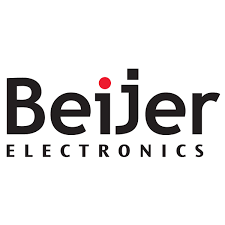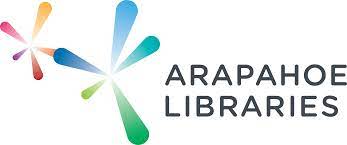 I attended the harassment prevention workshop put on by Employers Council, and I wanted to share my praise for the presenter. I was skeptical about whether I would learn anything I didn't already know, but she presented the information in thought-provoking and nuanced ways. She answered questions well and had us do an activity that enlivened the presentation. As an academic, I particularly appreciated the way that she was able to address the issues intellectually and not simply give us an "information dump." Anyway, I was impressed with what I expected to be a boring presentation. - Professor, Regis University
Our handbook needed to be updated. We had done minor revisions over the years, but more policies than we needed crept into the handbook over time. I wanted to keep what was important and get rid of the rest. I sent my handbook to Employers Council and staff went through all of the policies to first let me know what could be eliminated, and what needed to change in order to bring it up to date. The best thing was that this is part of my full membership dues, so there was no charge for this. I send in my handbook every one or two years for a tune up, so it reflects current laws and stays streamlined.
As I faced some difficult employee problems over the years, I knew that I could reach out to Employers Council and get some good solid advice in how to handle a situation. In the 20 years if have been working in HR I don't believe I was ever given bad advice. I may not have always agreed with what the counsel was, but I never put myself or the company in a compromising position by following your advice and recommendations.
Being able to reach out to someone on the Member Experience Team when something comes up and we're just not sure how to handle it is amazing. We have help just a phone call or an email away, and everyone that we have worked with has been so responsive, understanding, and helpful.
Who We Serve
Employers Council is dedicated to helping HR professionals, executives, legal teams, and other professions across a broad array of employment law, compliance, and HR needs. We serve organizations of all sizes and all industries, and our membership options are designed to custom-fit your size and needs. We also provide a broad range of specialized legal services, training, coaching, and outsourced HR services to help your organization build an exceptional workplace.
Member Benefits
Members-only Community portal
Access to connect and engage with other member professionals
Exclusive Content
A constantly updated, easily accessible library of expert-written HR and employment law resources
Discounts
Special member pricing on for-fee specialized HRand legal services, training and events
AND MUCH MORE
Helping Employers Across the Country from Our Office Locations
Let's Connect
Our team will help you find the solution you need, whether it's membership, training, pay as you go services or benchmark data.