Employment Law Poster Service
Struggling to keep up with poster content changes from various State and Federal agencies? You can simplify your employment law posting compliance with Employers Council's Employment Law Poster service. You can save money by taking advantage of our low pricing on all-in-one employment law posters and rely on our update services to cover any mandatory changes. We can help ensure your organization has all required postings.
Benefits of Subscribing to an Update Service
Whenever federal or state agencies make employment law changes, it is vital to update your mandatory employment law posters to avoid violating the law. Frequently, state and federal agencies change these laws without notifying individual businesses. Fortunately, Employers Council's Poster Update Service ensures that you never have to think about updating your posters, because we will send them to you automatically whenever a law changes.
As an Employer, You're Required to Have Employment Law Posters
Various laws require businesses to display both state and federal employment law posters. Businesses with one or more employees must display the following six postings in each workplace location: federal minimum wage, Employee Polygraph Protection, OSHA, FMLA, USERRA, NLRB and EEO. All of these mandatory postings are included in Employers Council's poster service.
Employment Law Posters FAQs
What are the consequences of not complying with employment poster standards?
If a business is not in compliance with current federal and state employment law poster standards, they could run afoul of various state and federal government agencies, like the Occupational Safety and Health Administration (OSHA), the Equal Employment Opportunity Commission, or the U.S. Department of Labor, which can impose fines.
These include:
Federal FMLA $173 per offense
Federal Employee Polygraph Protection Act: The Secretary of labor can bring court actions and assess
civil penalties for failing to post
The Migrant and Seasonal Agricultural Worker Protection Act (MSPA) may bring court actions and assess
civil penalties as well
For failing to post the Federal OSHA Poster – A civil penalty of up to $13,653 may occur
Please note that posting requirements vary by statute; that is, not all employers are covered by each of the Department's statutes and thus may not be required to post a specific notice. For example, some small businesses may not be covered by the Family and Medical Leave Act and thus would not be subject to the Act's posting requirements. However, all public entities are covered by FMLA and therefore must display posters, even if they have fewer than 50 employees and no employees are eligible to take FMLA leave!
Does my business need employment law posters?
Having employment law posters in all cases is a best practice. However, the following types of businesses do not need to post employment law posters:
Sole proprietors without employees
Businesses with only contract workers
Businesses with an all-volunteer work force
Family-owned business where all employees are related
Does my location affect what posters I need?
If your business is located in Arizona, California, Florida, Georgia, New Mexico, North Carolina, New York, or Texas, you are required to post employment law posters in both English and Spanish. If you do not fall into this category, it is not mandatory to display bilingual posters; however, it is highly recommended if you happen to have Spanish-speaking employees.
What should I do if some of my employees don't speak english?
If you employ individuals who speak a language other than English or Spanish, Employers Council can help you sort out your obligations. OSHA encourages employers with Spanish speaking works to also display the Spanish version of each workplace poster.
Where should I display my employment law posters?
Employment law posters should be displayed somewhere apparent to all employees on a daily basis, such as a break room or main lobby. If you have multiple locations, then each workplace must display its own posters. Occasionally, special arrangements will need to be made for employees working remotely.
How often do posters change?
Federal, state and local agencies may change labor laws any time during the year. Employers must make sure all locations are compliant with the most up to date postings. Employers Council offers an annual subscription that will automatically provide updated posters whenever a change occurs.
Find the Training You Need
Employers Council offers a broad range of innovative training options to help your organization develop your employees. Employees can select classes from our catalog of offerings or contact us to learn more about tailoring our training programs for private group training designed to meet your specific business needs and priorities.
Pay As You Go Services
Employer's Council offers a wide variety of services, available for purchase by both members and non-members. Members receive special member pricing on all pay as you go services.
Our Members Include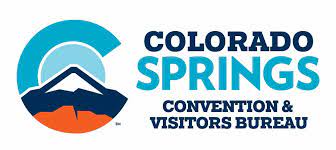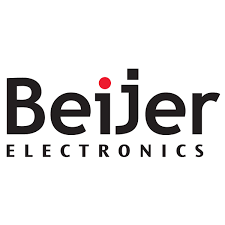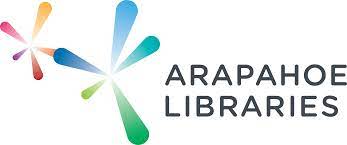 I attended the harassment prevention workshop put on by Employers Council, and I wanted to share my praise for the presenter. I was skeptical about whether I would learn anything I didn't already know, but she presented the information in thought-provoking and nuanced ways. She answered questions well and had us do an activity that enlivened the presentation. As an academic, I particularly appreciated the way that she was able to address the issues intellectually and not simply give us an "information dump." Anyway, I was impressed with what I expected to be a boring presentation. - Professor, Regis University
Our handbook needed to be updated. We had done minor revisions over the years, but more policies than we needed crept into the handbook over time. I wanted to keep what was important and get rid of the rest. I sent my handbook to Employers Council and staff went through all of the policies to first let me know what could be eliminated, and what needed to change in order to bring it up to date. The best thing was that this is part of my full membership dues, so there was no charge for this. I send in my handbook every one or two years for a tune up, so it reflects current laws and stays streamlined.
As I faced some difficult employee problems over the years, I knew that I could reach out to Employers Council and get some good solid advice in how to handle a situation. In the 20 years if have been working in HR I don't believe I was ever given bad advice. I may not have always agreed with what the counsel was, but I never put myself or the company in a compromising position by following your advice and recommendations.
Being able to reach out to someone on the Member Experience Team when something comes up and we're just not sure how to handle it is amazing. We have help just a phone call or an email away, and everyone that we have worked with has been so responsive, understanding, and helpful.
Benefits of Membership
Founded over 80 years ago, Employers Council has a team of nearly 200 licensed attorneys, trainers, coaches and seasoned HR professionals on staff to help you get the most out of your membership, Our membership options give you choices and equip you with  easy and fast access to the resources you need to make informed business decisions.
Helping Employers Across the Country from Our Office Locations