Recruiting
In today's tight labor market, getting the right applicants can be tough. Employers Council is here to help you find strong candidates to fill your open positions.
Our Recruiting Service Benefits
You have a lot of options when it comes to recruiting firms. Employers Council's Recruiting Services give you complete control. Here are advantages to working with our team:
One-on-one consultants who work with you every step of the way
Once you find the right candidate, use our Pre-Employment Screening Services to make sure the applicant fits your organization
You choose how much help you want - we can start the process or work on the project from start to finish
Charged by the hour
Pay for what you use
Recruiting consultants with real-world experience
Recruiting FAQs
How do I craft a good job description?
Describe the Position:
Your description should include a quick overview of the role and the job responsibilities. This description should be short and easy to read and be no longer than a paragraph. Let the applicant know how this role will be impacting the overall vision and productivity of the company.
List the Job Responsibilities:
Highlight the essential duties in easy to scan bullet points. Use action words to describe the position so the applicant will be able to better imagine themselves in the role.
List Necessary Qualifications and Skills:
Use bullet points to describe the qualifications of your ideal candidate. Start by listing out the required skills and qualifications and then move on to the preferred.
Make it Easy for the Applicant to Scan:
Your description should be thorough and detailed, without boring to the applicant. Stick to information that will be essential to the role.
Tell the Applicant Who You Are:
Describe the values and culture of your company, along with anything that makes your company stand out. What unique benefits do you offer? What are some fun personality traits among your team members? This is an opportunity for you to sell your company and why someone might want to apply.
Why is writing a good job description important?
Developing and implementing job descriptions is vital to the success of your company. Not only are job descriptions the foundation of hiring, but they are also key to performance management, learning plans, compensation choices, planning for succession, and legal compliance.
What are some strategies for hiring top talent?
In order to hire top talent, your company needs to use every tool possible to learn about their top candidates and engage and connect with them in strategic and intentional ways. Here are some of the most important recruiting strategies to remember when looking for top talent:
Initiate an employee referral program: Your employees know more than anyone else what it's like to work at your company and the type of talent it takes to thrive. Incentivize your current employees to introduce talent to the company. By having the inside scoop, these candidates will have a more realistic view of your company and what it will be like to work there.
Create a dynamic hiring team:
While there may only be a few key decision makers in the final hiring decision, more than a few people can be part of the overall hiring process. Collaborative hiring involves building a team of individuals from across the company to be part of the recruiting process. This allows a larger team to have input in the hiring process and gives the candidate a better view of the company culture and the people who create it.
Craft a unique social media presence:
Social media isn't just for running ads and posting gifs. It's also a vital aspect of attracting top talent. Most candidates research a company prior to applying and many of them turn to social media for a real-time perspective of the company. Your social media presence should include some view into what it's like to work at your company day in and day out.
Being a Great Place to Work:
This might go without saying, but truly being a great place to work is key to hiring great talent. Does your company have a collaborative work environment that is attractive to applicants? Do you offer training and coaching to your team? Do you promote internally? Advertising all of these important qualities will help you attract the top talent you're looking for.
Find the Training You Need
Employers Council offers a broad range of innovative training options to help your organization develop your employees. Employees can select classes from our catalog of offerings or contact us to learn more about tailoring our training programs for private group training designed to meet your specific business needs and priorities.
FEATURED CONTENT
Employers's Guide to Diversity, Equity, and Inclusion Strategy
Societal and economic changes are challenging employers to create a workplace where all employees contribute at their highest level of performance. Learn how to build a strategy that leverages diversity, equity, and inclusion to support organizational objectives.
Download Now
Our Members Include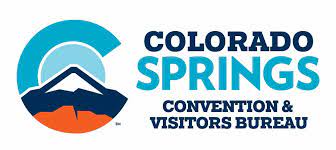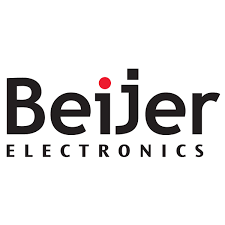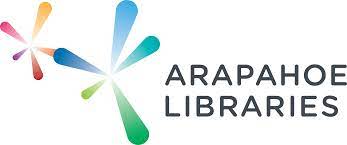 I attended the harassment prevention workshop put on by Employers Council, and I wanted to share my praise for the presenter. I was skeptical about whether I would learn anything I didn't already know, but she presented the information in thought-provoking and nuanced ways. She answered questions well and had us do an activity that enlivened the presentation. As an academic, I particularly appreciated the way that she was able to address the issues intellectually and not simply give us an "information dump." Anyway, I was impressed with what I expected to be a boring presentation. - Professor, Regis University
Our handbook needed to be updated. We had done minor revisions over the years, but more policies than we needed crept into the handbook over time. I wanted to keep what was important and get rid of the rest. I sent my handbook to Employers Council and staff went through all of the policies to first let me know what could be eliminated, and what needed to change in order to bring it up to date. The best thing was that this is part of my full membership dues, so there was no charge for this. I send in my handbook every one or two years for a tune up, so it reflects current laws and stays streamlined.
As I faced some difficult employee problems over the years, I knew that I could reach out to Employers Council and get some good solid advice in how to handle a situation. In the 20 years if have been working in HR I don't believe I was ever given bad advice. I may not have always agreed with what the counsel was, but I never put myself or the company in a compromising position by following your advice and recommendations.
Being able to reach out to someone on the Member Experience Team when something comes up and we're just not sure how to handle it is amazing. We have help just a phone call or an email away, and everyone that we have worked with has been so responsive, understanding, and helpful.
Who We Serve
Employers Council is dedicated to helping HR professionals, executives, legal teams, and other professions across a broad array of employment law, compliance, and HR needs. We serve organizations of all sizes and all industries, and our membership options are designed to custom-fit your size and needs. We also provide a broad range of specialized legal services, training, coaching, and outsourced HR services to help your organization build an exceptional workplace.
Benefits of Membership
Founded over 80 years ago, Employers Council has a team of nearly 200 licensed attorneys, trainers, coaches and seasoned HR professionals on staff to help you get the most out of your membership, Our membership options give you choices and equip you with  easy and fast access to the resources you need to make informed business decisions.
Other Services You May Be Interested In
HR Services
Everyday efficiencies and long-term strategies to help you focus on the core of your business.
Outsourced HR
If you need help performing any HR functions, our Human Resources professional staff is here to help.

Compensation Plans
We're here to collaborate with you to align your organizational objectives and HR strategy with your reward systems.
Helping Employers Across the Country from Our Office Locations
Let's Connect
Our team will help you find the solution you need, whether it's membership, training, pay as you go services or benchmark data.