Human Resources is one of the trickiest capabilities for organizations to master, especially in today's quickly changing work environments. HR departments are responsible for an astounding range of tasks, from detailed legal analysis to next-level record-keeping to empathetic employee interactions. It's almost impossible for one department to handle it all, let alone one employee, and the stakes are high: HR mistakes and oversights can be expensive and damaging to an organization's overall brand. For these reasons, many businesses and nonprofits use some type of outsourced HR support to manage their never-ending task lists and knowledge requirements. 
In this Employers Council guide, Heather Newton, Employers Council HR Professional Services Manager, will walk you through the ins and outs of outsourcing HR services. From examining the challenges that nudge employers to consider outsourcing to the essential questions you should ask potential partners, you'll have the information you need to confidently engage with outsourced HR service providers.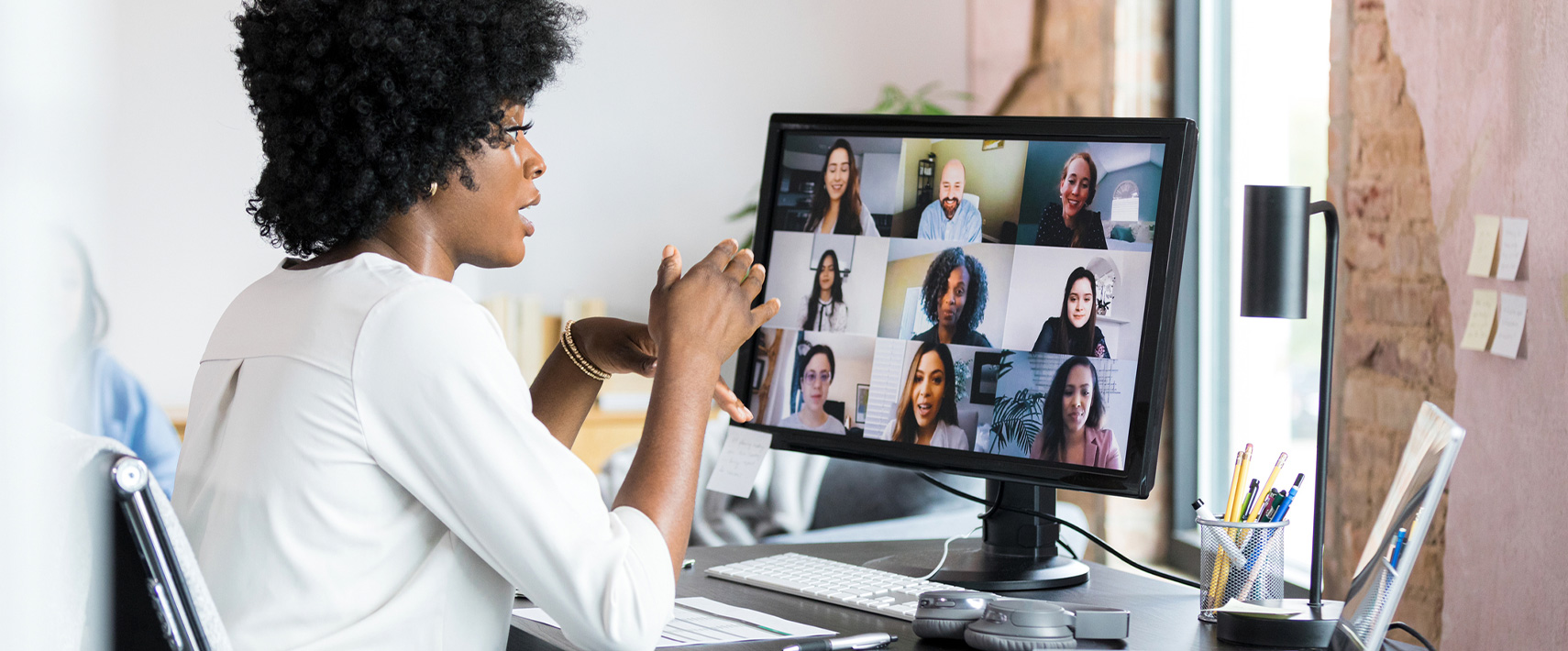 Top HR Challenges Employers Face
Employers know they need strong human resources capabilities if they want to create exceptional workplaces and make an impact in their industries. When employees thrive, organizations succeed. When employees struggle, so do their teams and companies. Business leaders can encounter significant roadblocks when trying to build effective HR departments, including, but not limited to: 
Capacity
The organization may be too small to warrant a full-time HR employee, but the necessary tasks are too much for current staff to handle. Alternatively, the organization may be growing too fast for their current HR structure to keep up. 
Compliance, liability and risk
Employment law changes quickly, and it can be a full-time job just to keep up with legal and regulatory changes. HR professionals may struggle to keep their organization in compliance. 
Impending headcount thresholds
When organizations reach certain headcount thresholds, employment laws are applied differently. HR processes that worked with a smaller staff are no longer enough. 
High turnover
The past few years have seen high turnover rates across industries, and human resources is no exception. Especially with over-stretched departments and a competitive labor market, organizations can have trouble retaining quality HR professionals.   
Reactivity
An HR department or employee may only have enough time and resources to comply with laws and react to immediate employee needs. A long-term lack of proactive, future-oriented HR planning can stagnate an organization.
"Generally, organizations are coming to us because their HR tasks are too overwhelming," said Heather. "There are things falling by the wayside, or there's a new law that they weren't aware of, and they don't want to get in trouble."
When organizations reach their breaking point with HR challenges like these, many begin to consider outsourced HR. 
---
5 Advantages of Outsourced HR Services
There are many advantages to outsourcing HR. Watch this video to learn the top 5 in 60 seconds!
When strategic HR professionals consider the available tools to help their organizations meet their goals, the advantages of outsourced HR services quickly become apparent. 
1. Compliance assurance
Companies who provide high-quality outsourced HR services are on top of the latest changes in employment law and government regulations. They help their clients both stay in compliance and prepare for any changes ahead. Outsourcing HR services can help companies avoid a high-risk blind spot.

"Sometimes they don't know what they don't know," Heather said of those seeking outsourced HR services. "They might not even know that there's a law that applies to them…We save them the time that it might take them to research, because we already have that expertise." 
2. On-demand experience
Whether an organization is lacking general HR knowledge (like many small or start-up businesses) or the specific expertise to complete a particular task, outsourcing HR services can help fill departmental gaps. Organizations can reap the benefits of tapping into a seasoned outsourced HR consultant's wide and deep experience.
3. Customizable solutions
Some organizations need to outsource all of their HR functions. Some need help with particular, limited projects. Some need someone to fill in a temporarily open position or during an employee's leave. Outsourced HR services are a flexible way for organizations to meet needs as they arise. 
4. Budget efficiencies
When HR departments hit capacity ceilings, they can often save money by outsourcing instead of hiring additional employees. In addition to not having to pay for expensive benefits, organizations can contract for the outsourced HR support they need — and nothing more. 
5. Proactive productivity
Most HR departments have a back-log of tasks they know they should be doing but can't find the time to complete over pressing day-to-day employee issues. Handing those jobs over to an outsourced HR consultant can turbo-charge the department's productivity. 
---
HR functions that can be outsourced
The full range of HR functions can be outsourced; it just depends on what services are needed by the organization. 
"What we mostly do is act as an organization's HR person or department to handle all of their day-to-day human resource tasks," Heather said, while explaining that Employers Council also executes project-based services, such as writing job descriptions, creating employee handbooks, providing background or pre-employment screening services and more. 
Heather said Employers Council consultants have experience in a wide variety of HR tasks, from helping choose an HR software system to handling all aspects of recruitment for members. It all depends on what kind of HR support an organization needs. 
In addition to those mentioned above, some commonly outsourced HR services include: 
HR consulting, from general questions to complex and strategic problem-solving

Workforce and succession planning

Recruiting

Hiring, onboarding and offboarding

Employee relations

Strategic plan development

Policy development

Employee handbook maintenance

Staff assessments

Filling in for absent staff members

Ethics hotline hosting

Assisting with mergers and acquisitions transitions

Terminations

Performance management

Benefits administration

HR audits (comprehensive and desk)

I-9 Audits

Employee File Audits
Employers Council has separate departments for both Compensation Planning and Payroll Services, two other big categories of frequently outsourced HR support. Again, if an HR department is responsible for it, the service can be outsourced!
---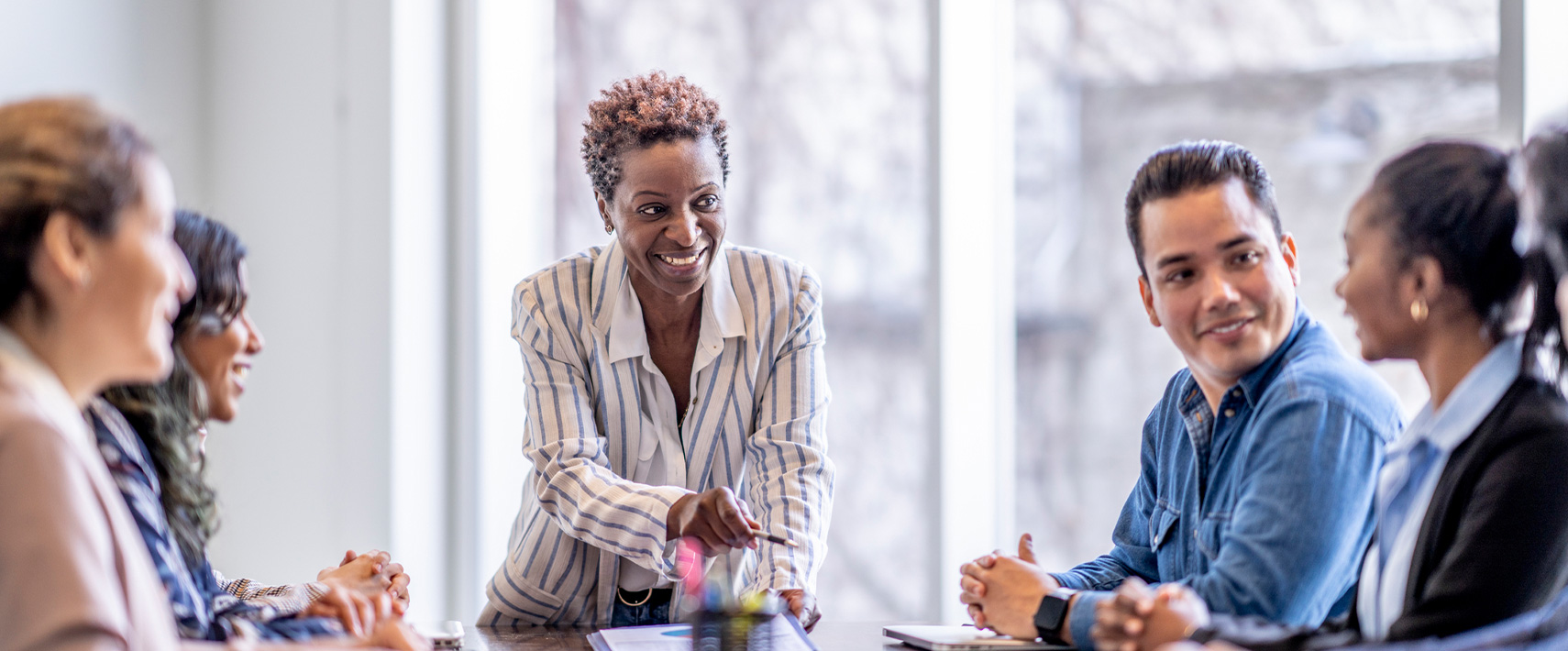 HR Audits: A key outsourced HRPS tool
Not sure where to start with outsourced HR services? Many organizations use HR audits — an in-depth review of human resource functions, policies and practices — to discover where they might need assistance, updates or changes. 
There are several reasons businesses and nonprofits may decide to outsource an HR audit: 
To make sure their human resources department is operating effectively

To review whether the organization is in compliance with current laws and regulations

To compare their current practices against best practices across industries

To perform a "due diligence" review for management, shareholders or potential investors/owners
Heather said she encourages organizations in transition — whether they are in-between HR staff members or setting up an HR department for the first time — to conduct an HR audit as well. 
"It's a good time to start fresh and see where you are," she explained, especially if the organization hasn't had a dedicated HR employee. "If they've been doing things without a subject matter expert on staff, they don't know what they don't know." 
Comprehensive HR Audits
A comprehensive HR audit will review the full scope of HR functions, including: 
Organization Demographics

Employee Files

Pre-employment Screening and Selection

Regulatory Reporting

Wage & Hour

Benefits Administration

HR Administration
A comprehensive HR audit will conclude with thorough recommendations, from policy changes to needed training and development, based on the consultant's findings. 
Desk HR Audit vs. Working HR Audit
Sometimes organizations need more targeted help, or a desk HR audit. These tailored reports are limited to targeted functions or issues, such as whether a company's I-9 files are in compliance. Alternatively, organizations may want not only recommendations but help making changes and corrections along the way. This is a working HR audit, and it's an option many organizations choose when they want to ensure their departments are operating at the highest level possible.
---
6 signs it's time to outsource HR services
Busy HR departments may put off researching HR services providers or contacting possible contractors until there's a crisis or unsolvable problem of some sort. Here are six HR red flags that signal an organization should wave the white flag and get outsourced help before things come to a head. 
Your HR employees are telling you they don't have enough time.

If your internal HR resources are regularly stretched thin, outsourced HR services can help alleviate the pressure.

You are having compliance issues.

Bringing on an HR consultant experienced in employment law and labor regulations can protect your organization from unnecessary risk.

You can't keep top talent in HR positions.

Outsourcing key HR roles temporarily can give departments the space to reorganize, re-distribute work assignments, and/or decide to outsource permanently.

Key HR employees have impending leave.

Instead of trying to patch together coverage from other staff, outsourced HR services can fill in the gap during employee leaves of absence. 

Your headcount is growing and about to trigger new legal requirements.

HR functions can get more complex as organizations grow. Outsourced HR services can both ease the transition and provide much-needed support. 

Your HR department has a long backlog of work to be done.

Sometimes companies just need someone to complete the tasks that always get pushed to the back of the list. HR consultants can take projects off the hands of tied-up internal staff.
"When you have a to-do list that you're never, ever getting through, it's time!" Heather said.
---
Curious how your current HR practices stack up?
---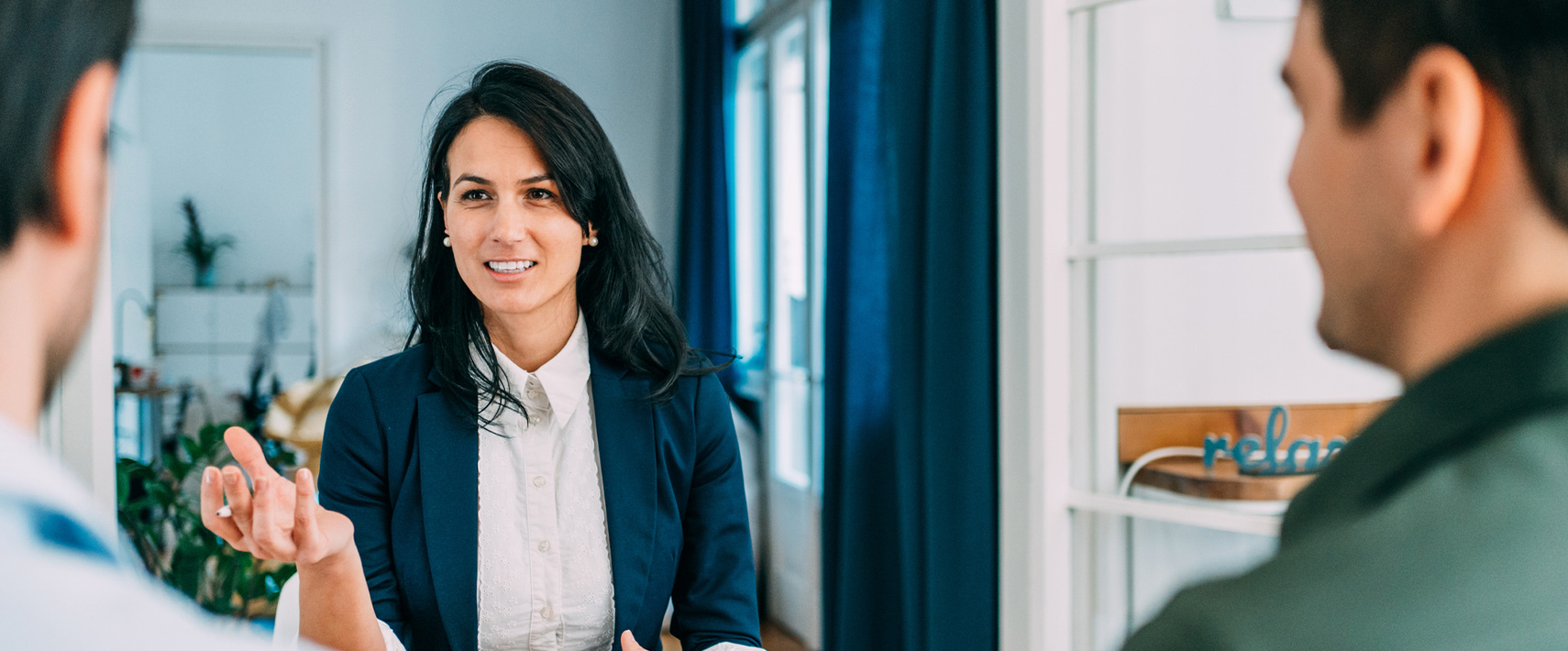 Transitioning to outsourced HRPS
When handing over any or all HR functions to an outsourced HR services provider, the goal is to minimize disruptions, maintain productivity and make the change as seamless as possible for your employees. There are several ways organizations can ensure smooth transitions. 
First, make sure expectations are both clear and shared. Your agreement with your outsourced HR services provider should cover a clearly defined scope of work. All parties should know who is responsible for managing the relationship, what your communication patterns will be, and how collaboration will take place. If leadership wasn't part of early conversations about outsourcing HR, their buy-in is essential before the actual transition begins. 
Secondly, your outsourced HR service provider needs to be given access to any necessary HR  systems and tools. This may include your internal HR software and/or employee files. Heather reported that many Employers Council outsourced HR consultants will be given access to  internal email and calendar systems as well to facilitate easy in-organization communication.  
Finally, organizations should work together with the outsourced HR service provider to communicate the impact of the change to employees. (Except in cases where the work doesn't include interaction with employees and is invisible to staff, such as limited behind-the-scenes project work.) 
"Generally, I recommend the consultant at least meet with leadership," Heather said. "But at some point, they need to be introduced to the staff, so they know who they're going to be working with, what hours they are available, and what the outsourced relationship will look like."
---
What do outsourced HR services cost?
In the outsourced HR industry, most providers charge an hourly rate for their services. (Some providers will hold clients to a minimum hours of work per month and charge a flat fee for that set number.) Because work is commonly paid by the hour, several base factors affect total outsourced HR costs: 
Scope of work:

Larger jobs will take more time. 

Number of employees:

In general, with limited project work being the exception, a larger headcount translates to longer hours. 

Complexity of the job:

In addition to adding work hours, complex jobs can sometimes raise hourly fees. For example, Employers Council has four different hourly rates. Generalist rates apply to everyday HR needs. More strategic work, such as HR audits, commands manager rates. The executive level pricing is reserved for organizations that need someone to recruit or act in an executive role. "Ultimately, pricing is based on the expertise needed to do the work," Heather explained. 

Travel costs:

Remote work adds no cost to your bill, but on-site work could demand additional travel reimbursements on-top of hourly fees, depending on time and distance. 
Another thing to remember when considering your outsourced HR services budget is what not outsourcing could cost you. An overworked, highly stressed HR department is more likely to make expensive mistakes. Here are some examples of pricey penalties that result from human resources employment law missteps: 
Fair Labor Standards Act (FLSA) fines for violating overtime regulations

Continuation of Health Coverage (COBRA) penalties for not complying with Employee Retirement Income Security Act (ERISA) rules can be up to $100 per day. 

Federal Immigration Reform Act non-compliance fines are up to $1,000 per employee.

Americans with Disabilities Act (ADA) violations can include back pay, attorney fees, punitive damages, and more.

Family and Medical Leave Act (FMLA) violations can equal the amount of lost wages, benefits, and attorney fees.
Thoughtful engagement with knowledgeable outsourced HR consultants can protect your organization from these types of non-compliance penalties.
---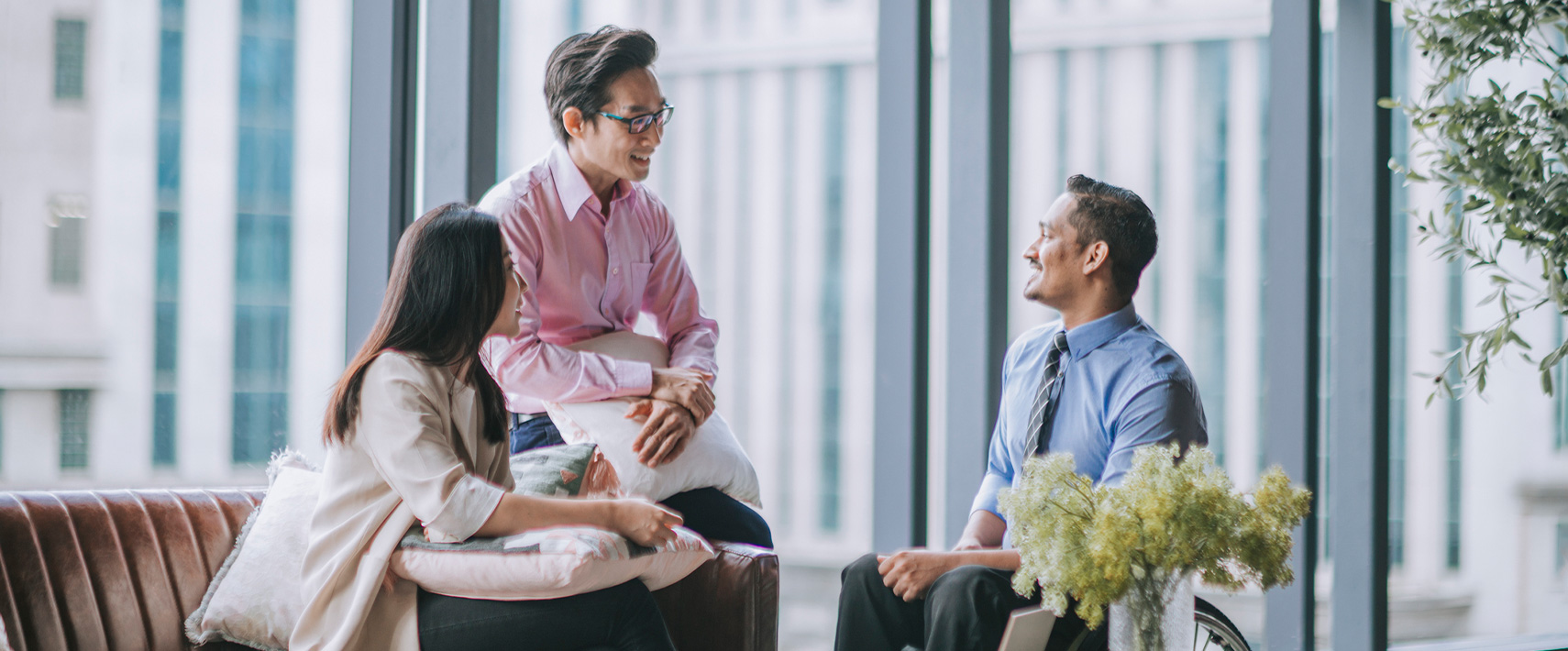 What to look for in an outsourced HRPS partner
Every organization's human resources needs are going to be different and will likely change with time. It's important to find an HR partner who can both support you now and evolve with you as you grow. Here are some considerations HR professionals and business leaders should weigh when evaluating potential outsourced HR services providers:
Service offerings:

Very simply, can they do what you need them to do now and in the future? Make a list of all the HR services you can envision your company needing in the next several years; can they cover it?

Expertise:

Does their team have experience in the types of support you require? Have they worked with organizations in your industry before? 

Reputation:

Don't hesitate to ask for references and contact other clients. Are they known for quality work and strong relationships?

Culture:

Do you have values and practices in common? Are there any early warnings that your work styles may not match? 

Communication:

Pay attention to how potential partners communicate from your very first touch-point. It's often indicative of how communication will be handled throughout your professional relationship. "Responsiveness is important," Heather said. "Are they listening to what your needs are and responding in a timely and professional manner?"

Contracts & Commitments:

Do they require you to commit to a certain amount of hours? When and why can you terminate services if the partnership isn't working? 
Careful research and thoughtful questions during your search process will help your organization connect with a like-minded outsourced HR services partner who can meet your needs.
---
Why Employers Council should be your outsourced HR services partner
Employers Council offers infinitely customizable outsourced HR services. From acting as your organization's HR department to completing specific projects tailored to your exact requirements, Employers Council can cover the full range of HR services requests. Here are more reasons we stand out from the HR support crowd: 
Deep and broad expertise:

Employers Council

has been meeting human resources needs since 1939 for a wide variety of organizations, both big and small. Our HR services consultants are not only experienced in their own right, but they can also tap into the collective knowledge of our 200+ licensed attorneys, trainers, coaches and HR professionals.

Flexible modes of work:

Employers Council consultants can work on-site, off-site, or a combination of both — whatever will serve your organization better. We have

locations

in Colorado, Arizona and Utah and work with members across the country.

Change consultants without service interruption:

With Employers Council, you have access to our entire HR services team. If the consultant chosen for your project ends up not being the right match, we can find a better fit without slowing down your progress.

Pay hourly for just what you need:

Employers Council doesn't have any minimum commitments. Have a small project you'd like completed quickly? You only pay for the work you need done — at competitive rates.

No contract:

Our engagement letter only commits you to our agreed upon hourly rate. You

 

can terminate services at any time, for any reason.
Finally, when you work with us, you have access to the full resources of the Employers Council. Do you have needs that go beyond outsourced HR services? We can connect you to Employers Council's extensive offerings, including legal services, benchmark data, training & events and more. In addition to pay-as-you-go services, Employers Council membership offers additional benefits, including discounted pricing and an exclusive members-only resource library.
Ready to learn more about Employers Council's Outsourced HR services?
GET IN TOUCH with our HR services team.
EXPLORE our outsourced HR support offerings. 
DOWNLOAD "Tips for Writing an Employee Handbook," an Employers Council whitepaper