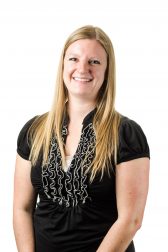 Heather Newton
Manager, HR Professional Services, Custom Opinion Surveys, and Career Transition Services
AREAS OF FOCUS:
Career Transitions, Employment Practices Audits (HR Audits), Executive Compensation, HR Services, I-9 Compliance, Opinion Surveys
INDUSTRIES SERVED:
Health Care and Social Assistance, Retail Trade
An experienced Project Management Specialist and HR Professional who is committed to assisting employers with various Human Resource challenges, with a demonstrated history of working in customer service and human resources industry. I joined Employers Council in July of 2019 and have managed projects for a wide variety of employers in numerous areas of Human Resources and Compensation in an effort to help them to operate as effectively, efficiently and equitably as possible. Strong operations professional with a Bachelor of Science in Business Administration and Management from the University of Colorado.