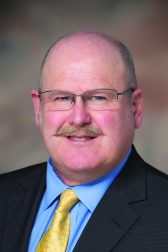 Dean Harris
Employment Law Attorney
EDUCATION CREDENTIALS:
J.D. - Juris Doctor
LICENSED TO PRACTICE IN:
Colorado
AREAS OF FOCUS:
Administrative Representation, Affirmative Action/OFCCP Compliance, Disability Accommodations, Discrimination and Harassment, Drug and Alcohol Testing and Policies, Employment Policies and Handbooks, I-9 Compliance, Legal Services, Medical Leave (ADA, FMLA, etc.), Pay Equity, Pre-Employment Screening/Background Checks, State and Federal Wage Laws, Workers Compensation, Workplace Diversity, Equity, and Inclusion, Workplace Safety
INDUSTRIES SERVED:
Accommodation and Food Services, Agriculture, Forestry, Fishing and Hunting, Arts, Entertainment, and Recreation, Cannabis, Construction, Health Care and Social Assistance, Mining, Quarrying, and Oil and Gas Extraction, Public Administration
Dean has advised, represented and trained employers and employees in every phase of employment law since 2003. Dean's broad experience, including employment and civil rights litigation and appeals on behalf of both employers and employees, and regional human resources management, uniquely equips Dean to provide holistic, proactive solutions to employment issues.
Dean has presented hundreds of legal and human resources seminars and Continuing Legal Education presentations on a wide variety of legal, human resources, and law enforcement topics. Dean is a past contributing author to The Practitioner's Guide to Colorado Business Organizations and The Practitioner's Guide to Colorado Employment Law (Colorado Bar Association).