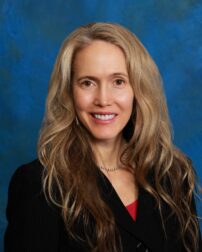 Aerie Nandi
Employment Law Attorney
CERTIFICATIONS:
SPHR (HRCI certification)
EDUCATION CREDENTIALS:
J.D. - Juris Doctor
LICENSED TO PRACTICE IN:
Colorado, Utah
AREAS OF FOCUS:
Administrative Representation, Disability Accommodations, Discrimination and Harassment, Emerging Law, Legal Services
INDUSTRIES SERVED:
Government Affairs, Health Care and Social Assistance, Manufacturing
Aerie Nandi joined Employers Council in 2021 as a staff attorney in the Employment Law Services Department. Aerie has a degree in English and a Juris Doctorate from Brigham Young University.
Aerie's focus has been on the laws prohibiting discrimination in the workplace and federal leave protections. Prior to joining Employers Council, Aerie represented clients in the federal sector before the Equal Employment Opportunity Commission, the Merit Systems Protection Board, OSHA, and in multiple federal courts. She is licensed to practice law in Colorado and Utah.