Affirmative Action
An Affirmative Action Plan's purpose is to analyze representation and promote equal opportunities for historically excluded demographic groups. Federal contractors and subcontractors are required to develop Affirmative Action programs, while others voluntarily engage.
Get the Affirmative Action Plan Support You Need
Are you required to develop an Affirmative Action Plan (AAP)? Employers conducting business with the federal government or with other federal contractors are required to implement Affirmative Action programs. The Affirmative Action consultants at Employers Council can prepare your AAP for you, keep you in compliance, and assist you with Office of Federal Compliance Program audits. We also provide guidance in implementing your Affirmative Action Plan and answer any questions you have around Affirmative Action planning.
Why Update Your Affirmative Action Policy?
Affirmative Action policies are implemented to help level the playing field for socioeconomic groups that have been discriminated against in the past on the basis of race, color, gender, disability, and veteran status. Employers who work with federal contractors or subcontractors must comply with Affirmative Action laws and incorporate them into their written personnel policies, and train current and future employees on these practices.
The goal of an Affirmative Action plan is to promote equality and diversity in the workplace. By taking deliberate steps to identify underserved communities and make outreach to those communities, employers can make good faith progress towards creating a workforce that looks like its surrounding communities, while promoting an atmosphere of equal employment opportunity.
Our Affirmative Action Services
Affirmative Action laws can become extremely complicated – the attorneys at Employers Council are available to provide Affirmative Action consulting in order to protect all of your employees and your business.
AAP Preparation
OFCCP Compliance Audits
AAP Training
Assistance Implementing an AAP
AAP Reviews
When is an Affirmative Action Plan required?
An affirmative action plan is required for employers with 50 or more employees and $50,000 or more in a single government contract or subcontract.
Are there any industries that are automatically considered federal contractors?
Banks and Credit Unions that participate in FDIC or NCUA are all considered to be federal contractors.
Find the Training You Need
Employers Council offers a broad range of innovative training options to help your organization develop your employees. Employees can select classes from our catalog of offerings or contact us to learn more about tailoring our training programs for private group training designed to meet your specific business needs and priorities.
FEATURED CONTENT
Employers's Guide to Diversity, Equity, and Inclusion Strategy
Societal and economic changes are challenging employers to create a workplace where all employees contribute at their highest level of performance. Learn how to build a strategy that leverages diversity, equity, and inclusion to support organizational objectives.
Download Now
Our Members Include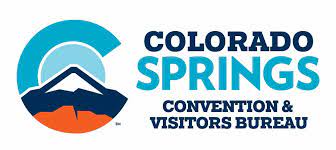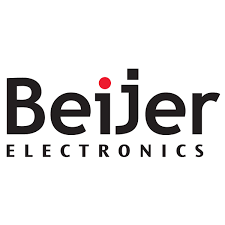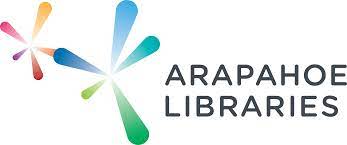 I attended the harassment prevention workshop put on by Employers Council, and I wanted to share my praise for the presenter. I was skeptical about whether I would learn anything I didn't already know, but she presented the information in thought-provoking and nuanced ways. She answered questions well and had us do an activity that enlivened the presentation. As an academic, I particularly appreciated the way that she was able to address the issues intellectually and not simply give us an "information dump." Anyway, I was impressed with what I expected to be a boring presentation. - Professor, Regis University
Our handbook needed to be updated. We had done minor revisions over the years, but more policies than we needed crept into the handbook over time. I wanted to keep what was important and get rid of the rest. I sent my handbook to Employers Council and staff went through all of the policies to first let me know what could be eliminated, and what needed to change in order to bring it up to date. The best thing was that this is part of my full membership dues, so there was no charge for this. I send in my handbook every one or two years for a tune up, so it reflects current laws and stays streamlined.
As I faced some difficult employee problems over the years, I knew that I could reach out to Employers Council and get some good solid advice in how to handle a situation. In the 20 years if have been working in HR I don't believe I was ever given bad advice. I may not have always agreed with what the counsel was, but I never put myself or the company in a compromising position by following your advice and recommendations.
Being able to reach out to someone on the Member Experience Team when something comes up and we're just not sure how to handle it is amazing. We have help just a phone call or an email away, and everyone that we have worked with has been so responsive, understanding, and helpful.
Who We Serve
Employers Council is dedicated to helping HR professionals, executives, legal teams, and other professions across a broad array of employment law, compliance, and HR needs. We serve organizations of all sizes and all industries, and our membership options are designed to custom-fit your size and needs. We also provide a broad range of specialized legal services, training, coaching, and outsourced HR services to help your organization build an exceptional workplace.
Benefits of Membership
Founded over 80 years ago, Employers Council has a team of nearly 200 licensed attorneys, trainers, coaches and seasoned HR professionals on staff to help you get the most out of your membership, Our membership options give you choices and equip you with  easy and fast access to the resources you need to make informed business decisions.
Other Services You May Be Interested In
HR Services
Whether you're hiring new talent, developing leaders, or managing compliance issues, Employers Council can help you confidently tackle any Human Resources challenge.
Training
Training is a critical part of developing a competent workforce and growing an exceptional workplace. Employers Council offers a broad range of training classes to help your organization build and grow your employees.
Diversity, Equity, and Inclusion
Our professional staff at Employers Council can help you create a DEI strategy that moves you closer to the inclusive culture you desire.
Helping Employers Across the Country from Our Office Locations
Let's Connect
Our team will help you find the solution you need, whether it's membership, training, pay as you go services or benchmark data.