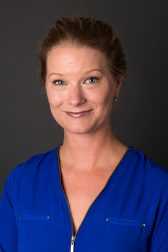 Sarah Adey
Labor Relations Attorney
EDUCATION CREDENTIALS:
J.D. - Juris Doctor
LICENSED TO PRACTICE IN:
Colorado
AREAS OF FOCUS:
Administrative Representation, Arbitrations, Discrimination and Harassment, Employment Policies and Handbooks, Labor Relations, Legal Services, Training/Trainer
INDUSTRIES SERVED:
Accommodation and Food Services, Administrative and Support and Waste Management and Remediation Services, Agriculture, Forestry, Fishing and Hunting, Arts, Entertainment, and Recreation, Construction, Education Services, Health Care and Social Assistance, Management of Companies and Enterprises, Manufacturing, Mining, Quarrying, and Oil and Gas Extraction, Other Services (except Public Administration), Professional, Scientific, and Technical Services, Public Administration, Retail Trade, Transportation and Warehousing, Utilities
Sarah L. P. Adey is a Labor Attorney at Employers Council. Her practice focuses on collective bargaining, grievances, contract interpretation, collective bargaining, union avoidance, unfair labor practices and union election campaigns and employer campaigns. She also provides advice on a variety of other issues such as just cause discipline and discharge, accommodation, and discrimination and harassment. She advises employers in a variety of industries including retail, manufacturing, government, arts, agriculture, construction, education, and health services. Sarah is a skilled negotiator with extensive experience in collective bargaining and settlement negotiation. She is a strong advocate for her clients while balancing the big picture impact. She is also an effective and engaging trainer.
Sarah was admitted to the Nova Scotia Bar in 2005 and the Colorado Bar in 2015. She is a member of the Colorado Bar Association, American Bar Association and Nova Scotia Barrister's Society. She was the Vice President of the Rocky Mountain Chapter of the Labor and Employment Relations Association in 2016-2017 and President in 2018-2019.