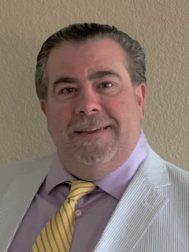 Robert Jahn
Workplace Investigator
EDUCATION CREDENTIALS:
J.D. - Juris Doctor
LICENSED TO PRACTICE IN:
Connecticut
AREAS OF FOCUS:
Administrative Representation, Conflict Mediation, Employment Policies and Handbooks, Labor Relations, Workers Compensation, Workplace Investigations
INDUSTRIES SERVED:
Finance and Insurance
Robert Jahn, Esq. joined Employers Council as a Workplace Investigator in March of 2020. Before coming to Employers Council, Robert was civil litigation attorney specializing in employment and labor law. Prior to practicing law, Robert was a municipal police officer for the City of Lake Worth, Florida.