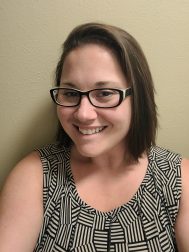 Nicole Baker
Workplace Investigator
EDUCATION CREDENTIALS:
J.D. - Juris Doctor
LICENSED TO PRACTICE IN:
California, Colorado
AREAS OF FOCUS:
Workplace Investigations
INDUSTRIES SERVED:
Finance and Insurance
Nicole D. Baker, Esq. joined Employers Council as a Workplace Investigator in December of 2020. Before coming to Employers Council, Nicole worked as a creditor's rights and collections attorney across Colorado. Prior to working in collections, Nicole worked as an associate attorney for a solo practitioner in the Denver metro area and worked on cases in family law, probate and trust administration, business disputes, and real property issues.
Nicole earned her Bachelor's Degree from the University of Denver in 2009 and her Juris Doctor from Western State University, College of Law in 2012. Nicole is licensed (though currently inactive) in California since 2012, and actively licensed in Colorado since 2013.