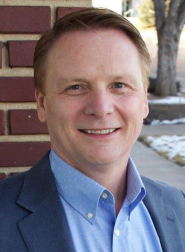 Kevin O'Neil
Board Chair
Chief Executive Officer, The O'Neil Group Company;
Founder, Catalyst Campus, LLC
LOCATION:
Colorado Springs, CO
AREAS OF FOCUS:
Board Member
A native of Colorado Springs, Kevin O'Neil has balanced his entrepreneurial efforts with a commitment to paying it forward.
Mr. O'Neil launched his first company in 1982. Since this beginning, he has grown a diverse business portfolio that includes wholesale lighting, mechanical contracting, graphics design, medical waste entities, residential real estate development, multifamily, residential management, vacation real estate, residential construction, light commercial development, and construction, textiles, aerospace engineering, cyber space, small business consulting and, most recently, software technology and the creation of a collaborative innovation district for the development of local businesses and the economic growth of Colorado Springs.
Inherent in each of his ventures is a community development component, whether economic growth through bringing new jobs and companies to the Pikes Peak region or support of local charities and nonprofits in the form of volunteering his financial and business expertise.
Mr. O'Neil is also an entrepreneur with diversified holdings through The O'Neil Group Company. Some of his accomplishments over the past 30 years include rehabilitation of value-added multifamily housing for subsequent sale or addition to his personal property portfolio. He has begun to expand his portfolio to include equity investing groups allowing large groups of personal investment opportunities. Mr. O'Neil purchased Braxton Technologies, LLC, in 2008 through his investment concern,
The O'Neil Group Company. Braxton is Mr. O'Neil's cornerstone for new industry and future growth. Mr. O'Neil is passionate about engaging local students in the engineering field and encouraging them to stay in Colorado Springs to take advantage of local opportunities for education and training.
Mr. O'Neil is a member of the Board of Directors of the Colorado Springs Chamber of Commerce and Economic Development Corporation–Military Affairs Council, and a member of the American Institute of Aeronautics and Astronautics (AIAA), Armed Forces Communications and Electronics Association (AFCEA), National Defense Industrial Association (NDIA), and the Lance P. Sijan Chapter of the Air ForceAssociation (AFA). He also sits on the Boards of Directors of many businesses.
In 2016, Mr. O'Neil was one of the Colorado Technology Association's APEX awards nominees, as well as
one of the Colorado Springs Regional Business Alliance's Business Citizen of the Year nominees. Mr. O'Neil graduated cum laude from the University of Colorado at Colorado Springs in 1989.