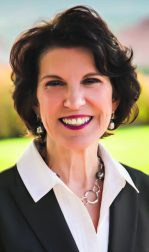 Karla Grazier
President and Chief Executive Officer, Goodwill of Colorado
LOCATION:
Colorado Springs, CO
AREAS OF FOCUS:
Board Member
Karla Grazier became president and CEO of Discover Goodwill in Colorado Springs in August 2010, and of Goodwill of Colorado in May 2019, reflecting the expanded scope of the newly merged Discover Goodwill and Goodwill Denver organizations. This merger is the largest one in the history of the Goodwill
network with a combined budget of over $150 million. The organization provides programs and services for military veterans, seniors, youth, those facing economic barriers and individuals with developmental or
intellectual disabilities. Karla oversees a diverse workforce of more than 3,000 employees representing Goodwill's social enterprises, retail and donation operations, and innovative life-skills training and job development programs, all spread among over 50 sites in the state of Colorado.
Grazier began her career as a corporate banker, then transitioned to the mergers and acquisitions arena, working for Touche Ross while also serving as an adjunct lecturer in the graduate schools of Yale University and New York University. In 1987, she began a second career as an entrepreneur, steering a
snack food start-up to a public offering in 1992. Moving to Colorado Springs in 1996, she purchased and co-managed two companies in the service and manufacturing sectors before selling them to larger U.S. companies.
In addition to her role as President and CEO of Goodwill of Colorado, Grazier has served on several community, state, and national boards and committees — including those of the Chamber and Economic Development Council of Colorado Springs, the Pikes Peak Workforce Investment Board of El Paso and Teller Counties, as lead independent director and audit committee chair for the board of directors of 5Star Bank and on the Board of Trustees and Treasurer of the Colorado Springs School. In 2012, Grazier was appointed by Governor John Hickenlooper to the State Rehabilitation Council and Colorado Workforce Development Council (CWDC) as a representative of a highly visible, community-based organization serving persons with disabilities. She also served on the board of Memorial Hospital (UCHS) and as Chair of its Quality
Assurance Committee.
In 2013, she was elected to the board of directors for Goodwill Industries International (GII), a $6 billion international organization, first serving as treasurer, then as vice chair, and in June 2018 completed her term as GII Board Chair. Subsequently, Grazier chaired the GII Board Development Committee, the Board Compensation Committee and currently serves on the Strategic Directions Committee, the Board Governance Committee and the Sustainability Committee. She is a member of The Colorado Thirty Group, Women's CEO Nonprofit Roundtable, and is a newly elected Board member of the Employer's Council.
In 2016, Grazier was awarded GII's Matthews Entrepreneurial Award and the Watkins Award for Mission Advancement. She was also the recipient of the Girl Scouts 2015 Women of Distinction Award, received the 2019 Athena Award and received a Colorado Springs Business Journal's 2014 Women of Influence Award. Of particular note is Karla's selection as the 2019 recipient of GII's Kenneth K. King Outstanding Management Award for Executive Excellence, presented to a Goodwill CEO who displays outstanding leadership and accomplishments. Grazier earned a Bachelor of Arts from the University of Notre Dame and an MBA from Indiana University. She is married to Ward Berlin and has a daughter, Morgan. Her hobbies include tennis, hiking, spinning and reading.