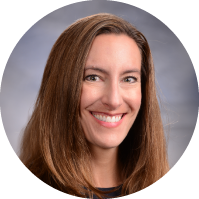 Jennifer Vold
Employment Law Attorney
EDUCATION CREDENTIALS:
J.D. - Juris Doctor
LICENSED TO PRACTICE IN:
Colorado
AREAS OF FOCUS:
Administrative Representation, Disability Accommodations, Discrimination and Harassment, Employment Policies and Handbooks, Legal Services, Medical Leave (ADA, FMLA, etc.), Pay Equity, State and Federal Wage Laws, Training/Trainer, Workers Compensation, Workplace Safety
INDUSTRIES SERVED:
Accommodation and Food Services, Administrative and Support and Waste Management and Remediation Services, Arts, Entertainment, and Recreation, Construction, Education Services, Finance and Insurance, Health Care and Social Assistance, Information, Management of Companies and Enterprises, Manufacturing, Professional, Scientific, and Technical Services, Real Estate and Rental and Leasing, Retail Trade, Transportation and Warehousing
Jennifer Vold joined Employers Council, Inc. in 2006 as a staff attorney tasked with handling risk management. She focuses primarily on assisting employers with workers' compensation, OSHA and general safety and wellness considerations, as well as managing those services. Additionally, Jennifer advises employers on a variety of employment law issues and represents management in administrative proceedings before several agencies. Jennifer is also passionate about training and is a regular class instructor and speaker at employment law conferences. Prior to joining Employers Council, Jennifer was a litigation attorney for eight years, practicing in the areas of civil, commercial and employment litigation. She received both her Bachelor of Arts degree, in 1994, and her law degree, in 1997, from the University of Minnesota.