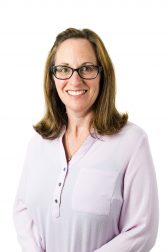 Jana Karr
Training Manager
CERTIFICATIONS:
CEBS (Certified Employee Benefit Specialist), Certified Denison Consultant, SHRM-SCP (SHRM certification), SPHR (HRCI certification)
AREAS OF FOCUS:
Employee Benefits, Employment Policies and Handbooks, HR Services, Medical Leave (ADA, FMLA, etc.), Payroll & Benefits Processing, Training/Trainer
INDUSTRIES SERVED:
Manufacturing, Other Services (except Public Administration), Professional, Scientific, and Technical Services
Jana Karr joined Employers Council in December 2008 as a Human Resource Services staff member Her emphasis at Employers Council has been in benefits and payroll, although she has experience and conducts training in all areas of human resources. As of December, 2020, Jana has taken the role of Manager of Training for the Integrated Human Capital Services department. In her new role, she is responsible for oversight and coordination of departmental training activities which includes in person, virtual and on-demand offerings to ensure an on-brand participant experience.
Jana is a current member of the following associations: Society of Human Resource Management (SHRM) and the International Society of Employee Benefit Specialists (ISCEBS).