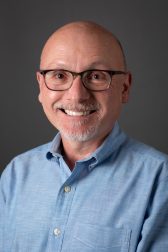 James Arroyo
Sr AAPS Specialist
CERTIFICATIONS:
SHRM-SCP (SHRM certification), SPHR (HRCI certification)
EDUCATION CREDENTIALS:
MA
AREAS OF FOCUS:
Affirmative Action/OFCCP Compliance, Compensation Plans, Disability Accommodations, Discrimination and Harassment, Employment Policies and Handbooks, Employment Practices Audits (HR Audits), Executive Compensation, Government Contractors, HR Services, I-9 Compliance, Legal Services, Pay Equity, Pre-Employment Screening/Background Checks, Recruiting, State and Federal Wage Laws, Training/Trainer, Workplace Diversity, Equity, and Inclusion
INDUSTRIES SERVED:
Accommodation and Food Services, Agriculture, Forestry, Fishing and Hunting, Arts, Entertainment, and Recreation, Construction, Education Services, Finance and Insurance, Health Care and Social Assistance, Manufacturing, Mining, Quarrying, and Oil and Gas Extraction, Professional, Scientific, and Technical Services, Real Estate and Rental and Leasing, Transportation and Warehousing, Utilities, Wholesale Trade
As the Assistant to the Director of Recruiting for a fortune 500 company, James started his career helping to train recruiters, before he actually became one. This gave him an advantage over the next ten years as he worked as both an external and internal Recruiter. He has sourced diverse applicants for Accounting, Business Administration, Engineering, Executives, Finance, and IT, as well as construction and stone masonry. Since getting his master's degree in HR Management and Leadership, James has concentrated on Affirmative Action planning and Administration, helping companies throughout the U.S. to define reach their diversity goals.
As a Senior Affirmative Action Specialist James has worked to analyze employee transactions and has helped to take public and private companies successfully through OFCCP audits. Since August 2020, he has also been conducting Pay Equity Analyses to help companies comply with Colorado's Equal Pay for Equal Work Act (SB 19-085).