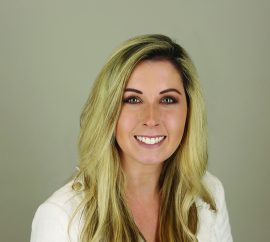 Jaimie Graczyk
Managing Attorney, California Legal Services
CERTIFICATIONS:
SPHR (HRCI certification)
EDUCATION CREDENTIALS:
J.D. - Juris Doctor
LICENSED TO PRACTICE IN:
Arizona, California
AREAS OF FOCUS:
Administrative Representation, California Legal Services, Disability Accommodations, Discrimination and Harassment, Employment Policies and Handbooks, Legal Services, Medical Leave (ADA, FMLA, etc.), State and Federal Wage Laws, Training/Trainer
INDUSTRIES SERVED:
Education Services, Finance and Insurance, Health Care and Social Assistance, Management of Companies and Enterprises, Other Services (except Public Administration), Professional, Scientific, and Technical Services
Jaimie Graczyk, Esq. joined Employers Council in 2016 as a staff attorney in the Arizona Regional Office. She previously worked in the legal department of a global automotive supplier, the U.S. EEOC's Phoenix District Office, and a mid-sized labor and employment law firm. Her specialized areas of practice include California employment law advising, management consultation, workforce training, legal briefings, and representation in administrative hearings.
Jaimie earned her Bachelor's Degree in Criminal Justice from Michigan State University and her Juris Doctor from the Sandra Day O'Connor College of Law at Arizona State University. She is licensed to practice law in Arizona and California.