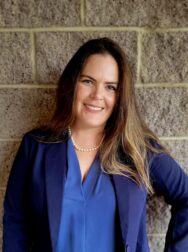 Heather Hancz
Employment Law Attorney
EDUCATION CREDENTIALS:
J. D.
LICENSED TO PRACTICE IN:
Colorado
AREAS OF FOCUS:
Legal Services
INDUSTRIES SERVED:
Agriculture, Forestry, Fishing and Hunting, Arts, Entertainment, and Recreation, Cannabis, Education Services, Government Affairs, Information, Manufacturing, Professional, Scientific, and Technical Services, Real Estate and Rental and Leasing, Transportation and Warehousing, Utilities
Heather Hancz is an attorney in the Legal Consulting and Administrative Representation department at Employers Council. She provides our members legal advice and counsel on federal and state law, discrimination and disability matters, employee leave, drug and alcohol issues, wage-and-hour issues and a mix of other employment law topics. She has represented members in administrative matters before the EEOC and CCRD, and has a wealth of experience working with state legislators and stakeholders in the legislative and rulemaking process.
Prior to joining Employers Council, Heather litigated cases in private practice and served as an attorney for the Small Business Association. She earned her Juris Doctor from the University of Denver's Sturm College of Law and a Bachelor of Arts in International Affairs and Latin American studies from the George Washington University. Heather is an outdoor enthusiast and in her free time, no matter the weather, can be found exploring Colorado with her family.