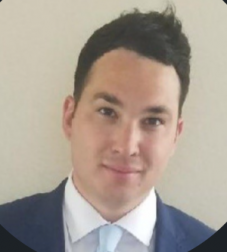 Glen Fajardo-Anstine
Employment Law Attorney
EDUCATION CREDENTIALS:
J.D. - Juris Doctor
LICENSED TO PRACTICE IN:
Colorado
AREAS OF FOCUS:
Administrative Representation, Legal Services
INDUSTRIES SERVED:
Agriculture, Forestry, Fishing and Hunting, Arts, Entertainment, and Recreation, Cannabis, Education Services, Government Affairs, Information, Manufacturing, Professional, Scientific, and Technical Services, Real Estate and Rental and Leasing, Transportation and Warehousing, Utilities
Glen Fajardo-Anstine, Esq. joined Employers Council as a Workplace Investigator in December of 2020. Before coming to Employers Council, Glen worked for the U.S. Department of Health and Human Services, Office for Civil Rights, where he primarily investigated discrimination claims under Title II of the Americans with Disabilities Act (ADA) of 1990.
Glen earned his Bachelor's Degree from the University of Colorado Denver in 2015 and his Juris Doctor from Michigan State University College of Law in 2019. Glen is a member of the Colorado Bar.