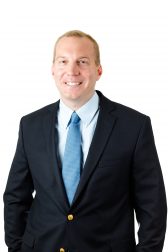 Drew Hintze
Manager, Legal Consulting and Administrative Representation
CERTIFICATIONS:
SPHR (HRCI certification)
EDUCATION CREDENTIALS:
J.D. - Juris Doctor
LICENSED TO PRACTICE IN:
Colorado
AREAS OF FOCUS:
Legal Services
INDUSTRIES SERVED:
Accommodation and Food Services, Arts, Entertainment, and Recreation, Cannabis, Construction, Finance and Insurance, Health Care and Social Assistance, Information, Management of Companies and Enterprises, Manufacturing, Other Services (except Public Administration), Professional, Scientific, and Technical Services, Real Estate and Rental and Leasing, Retail Trade, Transportation and Warehousing
Drew Hintze is an Attorney in the Employment Law Services department of the Employers Council. He provides trainings and seminars, as well as legal advice and counsel, to members regarding federal and state unemployment law, wage-and-hour issues, discrimination, unemployment benefits, and other employment law matters. He has further successfully represented members in administrative agency hearings and charges before the EEOC, CCRD, CDLE, and similar agencies/divisions from surrounding states.
Prior to joining the Employers Council, Drew litigated cases in private practice and served as an Assistant City Attorney for the Denver City Attorney's Office. He received his juris doctorate and master's in legal administration from the University of Denver Sturm College of Law and his bachelor's in finance from the University of Iowa.