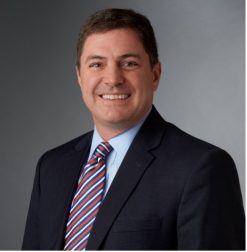 Christopher R. Manley
President of Five Senses Hospitality
AREAS OF FOCUS:
Board Member
Chris Manley received his Masters in Professional Accounting and Bachelor's from the University of Texas in Austin. Upon graduating, Chris received the highest score in the State of Colorado's May 1993 CPA exam, and his score ranked within the top 100 in the nation.
Chris Manley is the President of Five Senses Hospitality. Five Senses is a Denver-based owner/operator of hotels focusing on the Western United States and primarily Hilton and Marriott branded properties. They currently own and/manager 9 properties with over 200 employees
Chris Manley grew up in Denver, Colorado. He and his wife (Tricia) have two teenage children. Chris is currently serving as a director of the Western Golf Association and a board member of the American Hotel Lodging Association.
Chris has been on the executive committee for the 2005 US Women's Open, the 2012 US Amateur, the 2014 BMW Championship. He also will be the vice-chairman of the 2023 US Amateur championship. Chris is a past board chair and trustee of JK Mullen High School, a Christian Brothers catholic high school in Denver, Colorado.