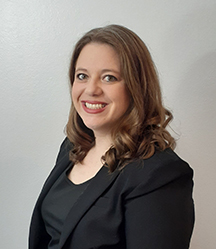 Brandy Walker
Human Resources Consultant
CERTIFICATIONS:
SPHR (HRCI certification)
AREAS OF FOCUS:
HR Services
Brandy has a wide range of experience in multiple functional areas of HR, including talent management, employee relations, training and development, HR compliance, and strategic planning. Having worked for a small manufacturing company and a Fortune 500 technology company, Brandy understands the unique challenges faced by both small and large organizations. Brandy's passion lies in building relationships and creating exceptional environments where people want to work.
Brandy obtained her Bachelor of Science in Human Resources from Columbia College.