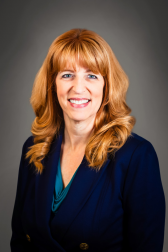 Teri Brown
Human Resources Consultant
CERTIFICATIONS:
Certified Denison Consultant, CPP (Certified Payroll Professional), SHRM-SCP (SHRM certification), SPHR (HRCI certification)
AREAS OF FOCUS:
Compensation Plans, Employee Benefits, Executive Compensation, HR Services, Recruiting
INDUSTRIES SERVED:
Agriculture, Forestry, Fishing and Hunting, Manufacturing
Teri brings more than 30 years of human resources experience to her members. Her professional experience spans a variety of industries including high technology (cloud, IT outsourcing, hardware, software, consulting and manufacturing), consumer packaged goods, and agriculture with companies ranging from startups to the Fortune 500. Teri directed HR programming across multiple locations in more than eight countries. Through this experience, she has deep expertise in all HR functions including compensation and equity program design and structure, merger and acquisition due diligence, benefits program design, talent management and talent acquisition.
Teri also spent time as a Lecturer in the Leeds School of Business at the University of Colorado-Boulder, where she taught Human Resources classes.
Teri entered the Human Resources field because of her desire to make a difference, influence, and impact others.