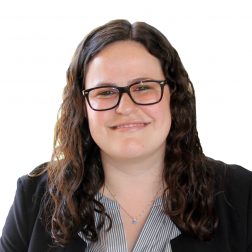 Taylor Secemski
Employment Law Attorney
EDUCATION CREDENTIALS:
J.D. - Juris Doctor
LICENSED TO PRACTICE IN:
Arizona
AREAS OF FOCUS:
Disability Accommodations, Discrimination and Harassment, Legal Services, Medical Leave (ADA, FMLA, etc.)
INDUSTRIES SERVED:
Construction, Education Services, Health Care and Social Assistance, Manufacturing, Retail Trade
Taylor joined Employers Council in 2021 as an employment law attorney. Taylor holds a bachelor's degree in Sociology from Arizona State University and a J.D. degree from Sandra Day O'Connor of Law at Arizona State University. During her time in law school, she focused her studies on labor and employment law. She is licensed to practice law in Arizona. Prior to her service with the Council, Taylor worked at a labor and employment law firm in Phoenix, Arizona. In her free time, Taylor enjoys spending time with her family, golfing, and reading.