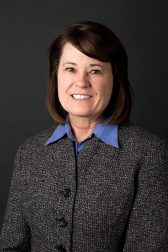 Sue Wolf
Director, Compensation and Benefit Surveys
EDUCATION CREDENTIALS:
Bachelors Degree
AREAS OF FOCUS:
Benefit Surveys, Employee Benefits, Opinion Surveys
INDUSTRIES SERVED:
Construction, Finance and Insurance, Health Care and Social Assistance, Public Administration
Sue Wolf is the Surveys Director at Employers Council. She is responsible for managing the Employers Council's Surveys Department. The department publishes over 30 comprehensive compensation, benefits, and policy surveys annually and more than 25 custom surveys annually for member organizations. These survey reports provides employers with information and statistics that are used in the development of personnel policies, benefit design, and compensation plans. Sue received her Bachelor's degree in Business Administration from Michigan State University and has been managing the Surveys Department for the last 8 years and with the Employers Council for over 30 years.