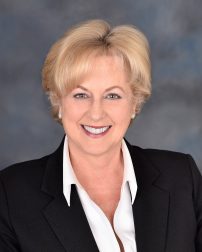 Randi Lewis
Employment Law Attorney
CERTIFICATIONS:
SHRM-SCP (SHRM certification)
EDUCATION CREDENTIALS:
J.D. - Juris Doctor
LICENSED TO PRACTICE IN:
Colorado
AREAS OF FOCUS:
Administrative Representation, Disability Accommodations, Discrimination and Harassment, Employee Benefits, Employment Policies and Handbooks, I-9 Compliance, Legal Services, Medical Leave (ADA, FMLA, etc.), Pay Equity, State and Federal Wage Laws, Training/Trainer, Workers Compensation
INDUSTRIES SERVED:
Accommodation and Food Services, Agriculture, Forestry, Fishing and Hunting, Arts, Entertainment, and Recreation, Construction, Education Services, Finance and Insurance, Health Care and Social Assistance, Management of Companies and Enterprises, Manufacturing, Mining, Quarrying, and Oil and Gas Extraction, Non-Profit Sector, Professional, Scientific, and Technical Services, Retail Trade
Randi provides practical and sound legal advice to solve complex employment issues and ensure compliance with federal and state employment laws. As a business leader she has an extensive background in corporate, professional service and nonprofit environments. Prior to joining Employers Council, Randi led the development of a local nonprofit, served as the Denver Managing Principal of a national retirement consulting firm and worked in banking, trust administration and insurance.