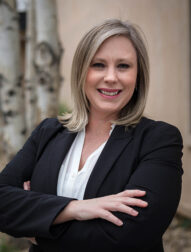 Rachel Jenkins
Employment Law Attorney
EDUCATION CREDENTIALS:
J.D.
LICENSED TO PRACTICE IN:
Colorado
AREAS OF FOCUS:
Legal Services, Recruiting, Training/Trainer
Rachel is an employment attorney based in our northern Colorado office and has a background in litigation. She also has experience in talent acquisition and recruiting spanning many industries, including Fortune 500 and start-up healthcare organizations, fintech, lending, and solar and renewables.
Rachel has a B.A. from Colorado State University in Speech Communication and a J.D. from Gonzaga University School of Law. She is licensed to practice in Colorado.