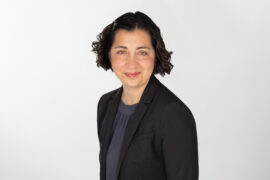 Monica Blackwood
Employment Law Attorney
EDUCATION CREDENTIALS:
J.D.
LICENSED TO PRACTICE IN:
Illinois
Monica has focused on employment and labor law in both the public and private sectors with an emphasis on the aviation industry. Most recently Monica's focus has been on federal EEO matters for large commercial industries with a global employment and labor law firm.
Monica graduated from the University of Wisconsin at Madison with BA in Social Welfare. She was a member of the University of Wisconsin Student Service Finance Committee and a Powers-Knapp Scholar. She graduated with her juris doctorate from Lewis and Clark College in Portland, Oregon.