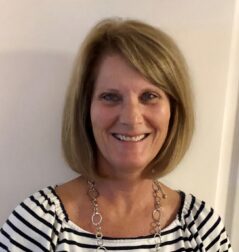 Lori Karl
Workplace Investigator
CERTIFICATIONS:
AWI (Association of Workplace Investigators), Certified Title IX Investigator
EDUCATION CREDENTIALS:
J.D. - Juris Doctor
LICENSED TO PRACTICE IN:
Colorado
AREAS OF FOCUS:
Workplace Investigations
INDUSTRIES SERVED:
Finance and Insurance, Professional, Scientific, and Technical Services, Real Estate and Rental and Leasing
Lori has extensive investigative experience as a former Special Agent for the Federal Bureau of Investigation, as a Senior Manager conducting workplace investigations for a Fortune 500 telecommunications company, and as a Senior Investigator and Manager of Internal Investigations in Corporate Security for a Fortune 500 insurance company. Lori also previously managed the Compliance Department in the Legal and Risk Management Division of a financial services company.
As a Senior Investigator for Employers Council, Lori has performed investigations and workplace assessments for a variety of public and private employers in Colorado, Wyoming, Utah, Texas, and Arizona. She believes strongly in the value of prompt, thorough, and objective investigations and assessments to provide employers with the information they need to make informed decisions about workplace matters.