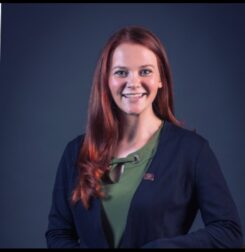 Jessy Bonds
Employment Law Attorney
LOCATION:
Colorado Springs, CO
EDUCATION CREDENTIALS:
J.D. - Juris Doctor
LICENSED TO PRACTICE IN:
Colorado, Texas
AREAS OF FOCUS:
Discrimination and Harassment, Legal Services, Medical Leave (ADA, FMLA, etc.)
INDUSTRIES SERVED:
Agriculture, Forestry, Fishing and Hunting, Health Care and Social Assistance, Retail Trade
Jessy joined Employers Council's Southern Regional Office as an employment law attorney in August 2021. Jessy counsels employers in a variety of employment law matters. Prior to joining Employers Council, Jessy clerked for Magistrate Judge Hal R. Ray, Jr. in the Northern District of Texas, who handled a variety of cases, including Title VII, ADA, ADEA, FLSA, and FMLA.