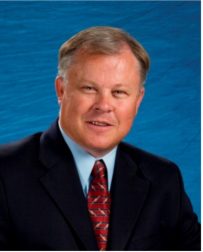 Jeffrey R. Clyde
Retired President, W.W. Clyde & Co.
AREAS OF FOCUS:
Board Member
You can say that Jeffrey R. Clyde has been involved in the family business all of his life. He remembers as a young child accompanying his father onto various projects that the company was constructing at the time. Jeffrey's passion for the construction industry began during these visits and continues on today. After graduating from high school, Jeffrey worked multiple positions during the summers which provided him the field knowledge to supplement his college education. Even today his knowledge as a Laborer, Grade setter, Operator, and Field Office Manager provides valuable insight in making business decisions.
Graduating from Arizona State in 1986, Jeffrey has worked within the company as a Foreman, Project Superintendent, Estimator, Project Manager, Contract Administrator, Vice President of Administration, and Vice President of the Heavy Division. Currently, Jeffrey is the President of W. W. Clyde & Co. and a Clyde Companies board member. In addition, he has actively been involved in several industry associations and multi-employer trusts including serving as a National Director for the American Road Builders and Transportation Association (ARTBA), Associated General Contractors (AGC) committees and board member of the Utah Construction Service Industry Commission.
Jeffrey has over thirty years of experience in coordinating construction means and methods, managing schedules and resources, coordinating subcontract activities, managing and controlling crews, and coordinating material and site logistics. In addition, he has managed the legal and financial aspects of projects, ensuring that the needs of the owners are met, while protecting the assets of W. W. Clyde & Co. He has also been involved in bargaining negotiations over the past 15 years and continues to handle labor issues for the company.
Some of the notable projects that Jeffrey has been involved with include:
US-189, Provo Canyon, Olmsted to Vivian Park Reconstruction
US-189A, Park City to Kamas Relocation
US-40, Midway Jct. to Mayflower Relocation
Utah Winter Sports Park & Soldier Hollow Olympic Venue Sites
12300rd South Design Build Project
Heber Valley Youth Camp
Point of the Mountain Aqueduct
Point of the Mountain Water Treatment Plant
Legacy Parkway Segment III
Construction innovation is a unique talent that Jeffrey possesses. He has the ability to envision how projects should be built prior to construction and the ability to communicate that vision to project managers, construction superintendents, foremen, and crews. Jeffrey's creativity and innovative capabilities enable him to manage the project process and progress at a high level of efficiency. He also has a unique ability to attend to all details, while balancing production and quality. His attention to tight schedules, quality, safety, public involvement, effective traffic control, and public impact mitigation has greatly contributed to W.W. Clyde & Co. achieving many awards. Jeffrey focuses on keeping his projects moving forward, on-time and within budget, while producing a quality product.
Jeffrey is blessed with a rich family life. He is married to his beautiful wife, Cheryl, and they have three children and seven grandchildren.