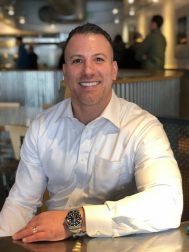 Jeff Samek
Manager, Learning and Development
CERTIFICATIONS:
Certified Coach/Trainer
EDUCATION CREDENTIALS:
Ed.M. Master of Education
AREAS OF FOCUS:
Executive & Leadership Coaching, Organizational Development Projects, Training/Trainer
INDUSTRIES SERVED:
Education Services, Management of Companies and Enterprises
Jeff joins the council with over ten years of experience consulting with individuals and organizations on topics of organizational development, leadership, and business strategy.
Prior to the Employer's Council, Jeff has trained and coached Master Teachers preparing for licensure and certification nationally and designed courses and educational programming at flagship institutions like Rutgers University, Columbia University Teachers College, and the University of Colorado.
Additionally, Jeff is an expert in mindfulness and has researched its ability to support organizations, leaders, and employees in workplace settings as a Doctoral Research Associate and Adjunct faculty member. Now, in his role as Learning and Development Manager at the Council, Jeff and the team work to create innovative, engaging, and transformative training solutions and learning products for our members.