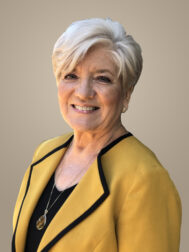 Ivy Voss
Employment Law Attorney
EDUCATION CREDENTIALS:
J.D. - Juris Doctor
LICENSED TO PRACTICE IN:
Arizona
A practicing attorney for 25 years, Ivy has worked for public agencies and private companies advising about many areas of business law including employment law, discrimination, benefit plans, commercial lending and real estate finance, entity formation, franchises, commercial leases, and business transactions. She served as an Assistant Attorney General for the State of Arizona for 7 years, as General Counsel to the Arizona Department of Housing and the Public Safety Personnel Retirement System, and as contract counsel to the Board of Trustees of that agency.
Ivy has held insurance and NASD licenses, and for ten years owned a successful insurance and investment brokerage. She has been teaching business law as an adjunct faculty member for more than 20 years in several MBA programs, including Benedictine University and Southern New Hampshire University.