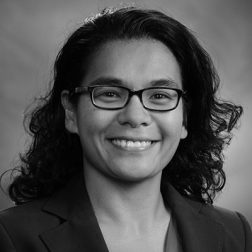 Franchesca Loots
Employment Law Attorney
EDUCATION CREDENTIALS:
J.D. - Juris Doctor
LICENSED TO PRACTICE IN:
California, Colorado, Wyoming
AREAS OF FOCUS:
California Legal Services, Discrimination and Harassment, Drug and Alcohol Testing and Policies, Employment Policies and Handbooks, Legal Services, Medical Leave (ADA, FMLA, etc.), State and Federal Wage Laws, Training/Trainer
INDUSTRIES SERVED:
Manufacturing, Professional, Scientific, and Technical Services
Franchesca Loots is an employment law services attorney in the Northern Regional Office of Employers Council. After graduating from the University of Colorado Law School, Ms. Loots represented plaintiffs in employment-law actions including wrongful termination, discrimination, harassment, unpaid wages, FMLA, and contract disputes. At Employers Council, Ms. Loots is focused on advising and representing employers in employment issues, including harassment, discrimination, retaliation, drugs & alcohol, unemployment compensation, employment agreements, wage & hour compliance, ADA, FMLA, and other matters.
Ms. Loots previously served as Legislative Affairs Director and Professional Development Co-Chair for the Northern Colorado HR Association. She is admitted to practice in Colorado, Wyoming, and California.