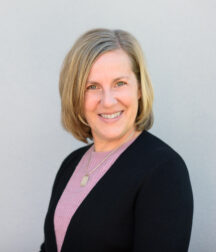 Diane Boldt
Employment Law Attorney
LOCATION:
Colorado Springs, CO
EDUCATION CREDENTIALS:
J.D.
LICENSED TO PRACTICE IN:
Colorado
AREAS OF FOCUS:
Disability Accommodations, Discrimination and Harassment, Legal Services
INDUSTRIES SERVED:
Government Affairs
Before joining Employers Council, Diane practiced in the federal sector, focusing on labor and employment law, as well as government ethics. Prior to that, she served as a guardian ad litem representing dependent and neglected children. She also retired from the Air Force as a reserve JAG officer.
Diane has a BS in clinical nutrition from Buffalo State College and a JD from the University of Buffalo. She is licensed to practice law in Colorado.