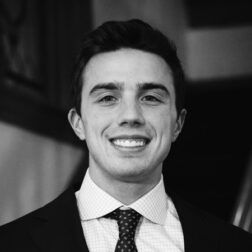 Dakota Spence-Zurek
Workplace Investigator
EDUCATION CREDENTIALS:
J.D. - Juris Doctor
LICENSED TO PRACTICE IN:
Colorado
INDUSTRIES SERVED:
Arts, Entertainment, and Recreation, Finance and Insurance, Retail Trade
My name is Dakota and I am very excited to be a Workplace Investigator with Employers Council at the Denver office. I have been an investigator in the labor and employment law field for three years now. I started this line of work after discovering my passion to help both employers and employees navigate their workplace concerns.
During my free time, I like to rock-climb, ski, mountain bike, and do any of the various activities that makes Colorado so special.