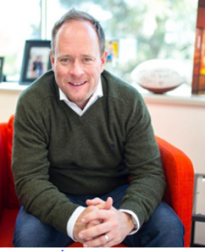 Craig M. Smith
Chief Operating Officer, Vacasa Vacation Rentals
AREAS OF FOCUS:
Board Member
Craig Smith is a fourth-generation Coloradan raised in Colorado Springs with a deep appreciation for his home state.
Craig graduated Magna Cum Laude from the University of Colorado, Colorado Springs in 1997 with a degree in Finance. Craig earned a Fellowship with El Pomar Foundation in Colorado Springs where he helped manage the Foundation's endowment for three years. After completing the El Pomar program, he joined a technology and online marketplace in Denver called ServiceMagic, now known as Angi (NASDAQ: ANGI). In 2017, the company merged with Angie's List and went public on the NASDAQ under the symbol ANGI. Craig was at the center of the company's growth and success from start­ up to public market company. Across his 20+ year tenure with the company, he served as CEO of both the domestic and international businesses, was nominated to the Board of Directors and most recently served as President & COO.
In 2021, Craig accepted a position as COO with Vacasa, the nation's leading full-service property management company. The company is focused on bringing innovative solutions, home automation and great service to the rapidly growing short-term rental market. In August 2021, the company announced that it would go public through a $4.5B SPAC merger.
Craig serves at the board or leadership level for several well-known community organizations including the Children's Hospital Colorado Foundation, Rocky Mountain PBS, Employers Council and he was recently named to the University of Colorado Board of Trustees.
Craig was a member of the Colorado Governor's Fellowship program and received the first-ever Governor's Citizenship Medal recognizing professional excellence and positive impact on the Colorado community.