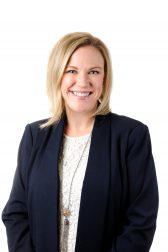 Amber Cruz
Manager, Human Resource Services
CERTIFICATIONS:
CEBS (Certified Employee Benefit Specialist), GBA (Group Benefits Associate), PHR (HRCI certification), SHRM-CP (SHRM certification)
AREAS OF FOCUS:
Compensation Plans, Employee Benefits, Employment Policies and Handbooks, HR Services, Training/Trainer, Workplace Safety
INDUSTRIES SERVED:
Finance and Insurance
Amber has been a HR Consultant in the Integrated Human Capital Services department at Employers Council since 2007. She currently works and consults with member organizations in many facets of Human Resources including benefits administration, compensation administration, staffing, retaining and engaging employees, performance management, and workplace violence. She is also a frequent trainer and presenter in the areas of employee benefits, compensation administration, retaining and engaging employees, and addressing workplace violence.
Prior to joining Employers Council, she worked in human resources in the for profit and not-for-profit sectors. Amber possesses a Bachelor's Degree in Sociology from the University of Northern Colorado.