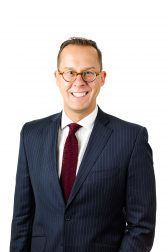 Alexander Sediva
Director of Employment Law Services
CERTIFICATIONS:
SPHR (HRCI certification)
EDUCATION CREDENTIALS:
J.D. - Juris Doctor
LICENSED TO PRACTICE IN:
Colorado, Connecticut, New York
AREAS OF FOCUS:
Administrative Representation, Arbitrations, Disability Accommodations, Discrimination and Harassment, Employment Policies and Handbooks, Employment Practices Audits (HR Audits), Legal Services, Medical Leave (ADA, FMLA, etc.), Pay Equity, State and Federal Wage Laws, Strategic Planning, Training/Trainer, Workplace Diversity, Equity, and Inclusion
INDUSTRIES SERVED:
Accommodation and Food Services, Arts, Entertainment, and Recreation, Cannabis, Construction, Finance and Insurance, Management of Companies and Enterprises, Mining, Quarrying, and Oil and Gas Extraction, Professional, Scientific, and Technical Services, Retail Trade, Wholesale Trade
Alexander is a native New York City transplant who moved to Colorado to join his family. Here in Denver, before joining the Employers Council, Alexander defended the federal government on a broad variety of EEO matters. Prior to moving to Colorado, Alexander was a partner in a boutique international commercial law firm with offices in New York City and Rome, Italy. While at the firm, he counseled and represented individuals and commercial clients from a broad variety of industries.
Alexander has handled private and commercial litigations and arbitrations before US federal and state courts and arbitral tribunals. He has also dedicated time to pro bono cases involving constitutional law. In his off time, Alexander is a voracious reader who enjoys playing ice hockey and spending time with his wife and their two Shih Tzu dogs.