What do you do as employer if you observe or receive a report of an employee with head lice?
by Denise Fazio, Human Resource Services Consultant, Ed.D., SPHR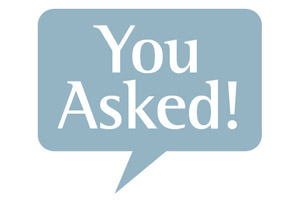 If the person reporting the problem is the infested employee, you may:
Ask the employee to seek medical treatment;
Provide sick or other time off so the employee can seek treatment, and
Welcome the employee back to work when the employee produces a note from his or her health care provider stating the infestation has been successfully treated.
If a coworker reports the problem, HR should seek evidence to support the assertion before taking any action.
In your workplace, common areas need to be cleaned with disinfectant and/or carefully vacuumed. You may want to pay special attention to areas such as upholstered high-back chairs where an employee may have rested his or her head, the occupational health clinic where employees may share a treatment bed, and so on. If your workplace has an on-site gym and towels are provided, special care should be given to laundering.
Consider sending an email communication to all employees letting them know there has been a report of head lice—without identifying the infested employee. Reassure employees the situation is not the result of poor facilities maintenance and encourage them to contact their health care provider if they're symptomatic.
Be aware, head lice are not the result of poor hygiene. They are common, particularly among children and those who have frequent contact with children. And, head lice cannot be transmitted easily. They cannot "fly," for example. Primarily, they are spread by direct hair-to-hair contact. Much less frequently, they are spread by sharing clothing or belongings onto which lice may have crawled or eggs, called "nits," fallen. According to the CDC, head lice survive less than one to two days if they cannot feed, and nits usually die within a week if they are not kept at scalp temperature.
Regardless, as the employer, you have a responsibility to take action, discreetly and sensitively, by speaking with the infected employee, by alerting your workforce, and by carefully cleaning and disinfecting your workplace. For real!